CLAT 2018: Panel set up to look into student complaints
May 25, 2018 10:37 PM IST
CLAT is conducted for the purpose of admission to undergraduate and post-graduate programmes in law offered at premier national law schools of the country.
A two-member grievance redressal committee has been set up to look into the complaints by students who took the Common Law Admission Test (CLAT) this year to secure their seats in national law universities, the Supreme Court was told on Friday.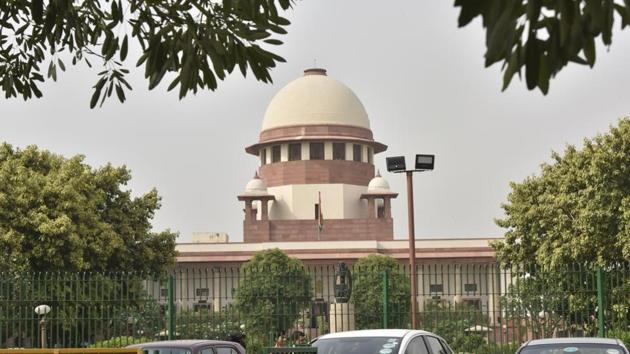 Appearing before a bench of justice AM Khanwilkar and justice Indu Malhotra on Friday, the National University of Advanced Legal Studies (NUALS) counsel said the committee will be headed by retired Kerala high court judge, justice MR Hariharan Nair.
The other member is Dr Santhosh Kumar G, head of the department of computer science at Cochin University of Science and Technology.
The court ordered that students can lodge online complaints with the committee by 7pm on May 27.
NUALS counsel told SC that a dedicated email account will be created where students can send their complaints, details of which would be available on the official website of CLAT. The panel would then examine the complaints and representations and take appropriate decision on a case-to-case basis after "due analysis", said the court.
The procedure is likely to delay the declaration of results, scheduled to be out on May 31.
The apex court said that the committee should first scrutinise around 250 complaints, which have already been received, and take appropriate decision by May 29.
In the second phase, it would deal with new representations received online. The court said that a report giving the status of the complaints and decisions should be filed before it on May 30.
With the aid of private firm M/s Sify Technologies Ltd, NUALS had conducted CLAT 2018 on May 13 for admission to undergraduate and postgraduate law courses in national law universities. Around 60,000 students took the exam.
Soon after, petitions were filed in high courts and also in the Supreme Court seeking a re-examination of CLAT, with students alleging inconsistencies and technical glitches in the exam.
When the counsel for petitioners raised the issue of cheating, the bench said, "Let the committee examine all this. Let the status report be placed before us and after that, if there is something required to be done, we will see."