Death of nine trekkers in Tamil Nadu forest fire was a tragedy waiting to happen
Mar 13, 2018 07:21 AM IST
Rise in forest fires is emerging as a threat to environment and life across the country.
The death of nine trekkers in Tamil Nadu's Theni district was a tragedy waiting to happen with rising forest fires emerging as a threat to environment and life in the state and across the country.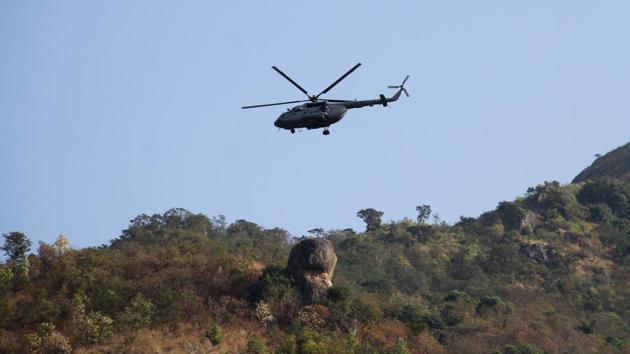 In Tamil Nadu alone, the number of reported forest fires has increased from 89 in 2013 to 301 in 2017. In the same period, forest fires almost doubled in India, from 18,451 in 2013 to 35,888 in 2017.
The trend is driven in part by better reporting, but also increasing average temperatures across India, particularly in Tamil Nadu, and dry foliage because of lack of rainfall, according to experts.
"The year we get less winter rainfall, the summer temperatures are higher, forests become highly prone to fires especially those that are near human habitation," said Amit Kumar Verma, a researcher at the Forest Research Institute.
Tamil Nadu has seen both rising temperatures and dry conditions. Between 1951 and 2010, increases in average maximum, minimum and mean temperatures were among the highest in Tamil Nadu compared to other states in India, shows data from India Meteorological Department.
Read | Tamil Nadu forest fire: No permission for expedition, says CM Palaniswami
Theni district, where the deaths took place, has witnessed persistent deficits in winter rainfall over the past few years. The frequency of forest fires increases in March and April, as per an analysis by 'howindialives.'
"The district of Theni, where the fire occurred on Sunday, has experienced 129 fires according to FSI database. Tamil Nadu as a whole has experienced 2471 fires between March 2017 and March 2018
"There was no satellite-based forest fire alert," Siddhanta Das, Director General forests, said. " More importantly, the group of trekkers did not have permission from the forest department to enter the reserved forests."
Das said that he found it "surprising" that a group of women trekkers went into a forest with little knowledge and no permission from the authorities.
More than 90% of fires in India are caused by humans, intentionally or unintentionally, senior officials at the forest department said. However, the human interference is only a trigger. The presence of fuel in the form of dry wood, and leaves are what sustains forest fires and make them dangerous and at times fatal. There is also a spike in forest fire incidents every three years because of an accumulation of fuel load.
"Our forest department is not well prepared to fight the fires," Verma said. He also pointed to the fact that community rights of people over forests are not recognised, so local communities have fewer incentives to protect the forests.
The apex green tribunal had asked the government to formulate a National Forest Fire policy in view of the gravity of the situation. There is no such policy being formulated at the moment, CK Mishra, environment secretary, said.