'Don't watch if you dislike':SC to petitioner who sought damages for YouTube ads
Updated on Dec 09, 2022 03:30 PM IST
The bench of justices Sanjay Kishan Kaul and AS Oka called the plea 'one of the most atrocious petitions' and a 'gross abuse' of a public interest litigation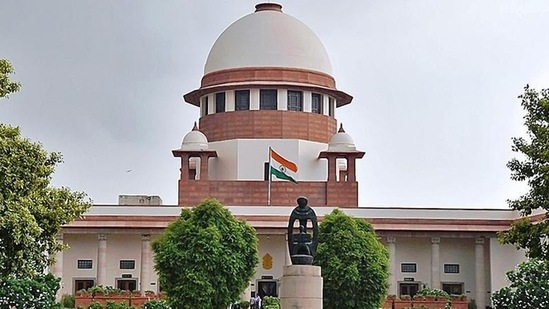 The Supreme Court on Friday imposed a penalty of ₹25,000 on a man who demanded compensation from Google as he could not crack a competitive exam because of explicit advertisements on the company-owned YouTube.
The bench of justices Sanjay Kishan Kaul and AS Oka called the plea "one of the most atrocious petitions" and a "gross abuse" of a public interest litigation.
Also Read | Centre's conditions to select ad hoc judges cumbersome: Supreme Court
"If you don't like an ad, don't watch it. Why watch an ad if it distracts you? These kinds of petitions are utter wastage of judicial time. We dismiss the petition with a cost of ₹25,000 to be deposited within four weeks with the mediation centre of the Supreme Court," the bench said in its order.
The court had initially slapped a penalty of ₹1 lakh on petitioner Anand Kishore Choudhary, but later reduced the amount after he tendered an apology. Choudhary also requested the bench to let him go.
Also Read | Supreme Court mobile 2.0 app for android users launched: A lowdown
"We won't let you simply withdraw without a fine. This is only for the sake of publicity that you filed a petition," the bench told the Madhya Pradesh resident.
In his petition, Choudhary claimed that he subscribed to YouTube to prepare for a state police service exam. However, the advertisements with sexual and explicit content on the video sharing platform kept him distracted, because of which could not crack the exam.
Choudhary said that Google must compensate him with ₹75 lakh for the distraction that cost him a job in the Madhya Pradesh police force.
Topics