Dr Kafeel Khan arrested for ruckus at Bahraich hospital: Police
Hindustan Times, Bahraich |
Shariq Rais Siddiqui
Sep 23, 2018 10:40 AM IST
Dr Kafeel Khan's brother says he was arrested just before he was going to address media on deaths due to acute encephalitis syndrome in Bahraich.
Bahraich: Paediatrician Dr Kafeel Khan, who is out on bail in connection with the death of infants at the state-run BRD Medical College in Gorakhpur last year, was arrested along with two associates from the Bahraich district hospital on Saturday for allegedly creating nuisance, police said.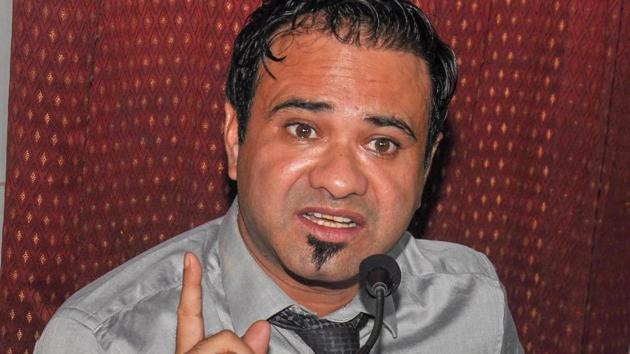 "Police received information that a person entered the hospital and disturbed treatment being given to the patients admitted there. He was also arguing with the doctors. The person was later arrested and introduced himself as Dr Kafeel Khan," said Superintendent of Police Sabharaj Singh.
Dr Khan's brother, Adeel Khan told HT over phone Sunday morning that the district administration and the police have not given any information about him and his associates' location.
He had travelled from Gorakhpur and was arrested just before he was going to address media on deaths due to acute encephalitis syndrome in Bahraich, Adeel said.
As many as 75 children died in the past 50 days at the Bahraich district hospital, prompting the state government to transfer chief medical superintendent (CMS) Dr OP Pandey to Siddharthnagar and replace him with Dr DK Singh.
Following reports of the deaths at the district hospital, Dr Khan reached the hospital with his driver Suraj Pandey and assistant Mahipal Yadav, entered the ward and started enquiring from the patients, Adeel said.
He also questioned the medical facilities and the treatment being given to the children admitted at the district hospital. As the news spread that someone was enquiring and 'disturbing' services, the hospital's paediatrician Dr KK Verma reached the spot and took Dr Khan to the chamber of the CMS while hospital authorities informed the police.
A police team arrived at the hospital and took Dr Khan and his associates into custody for creating nuisance at the hospital. The police also confiscated his car.
Additional superintendent of police (ASP), city, Ajay Pratap Dr Khan would be produced before a magistrate and further legal action would be taken against him after that, he said.
His brother had claimed Dr Khan was detained at the guest house of a sugar mill but police did not confirm the place of his detention.
Adeel said his brother had come to Bahraich to know about the deaths of children. The hospital administration had claimed the children died of a mysterious fever.
He said his brother felt the children died due to encephalitis. He accused the district administration of hatching a conspiracy against his brother.