Expelled diplomat Akhtar tried to exploit people with kin in Pakistan
Pakistan high commission staffer, Mehmood Akhtar, was on Thursday asked to leave India after being declared persona non grata on charges of espionage.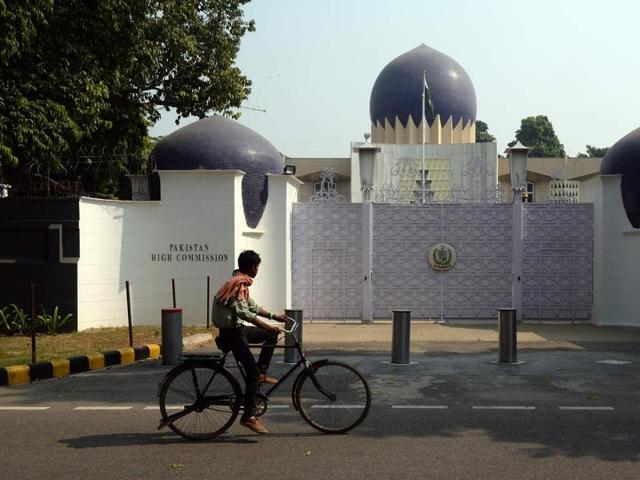 Updated on Oct 28, 2016 01:36 AM IST
Pakistani diplomat Mehmood Akhtar caught spying in India is a serving head constable with the 40th Baloch regiment in Pakistan. Mehmood Akhtar had joined the Pak army in 1997 and in 2013, a senior ISI agent – possibly a major- asked him to join the Pakistan's inter-services intelligence.
Akhtar, a Rawalpindi resident confessed he was among 60 other candidates who cleared the written exam. After the interview and medical examination, he was among three new recruits to the ISI. He reportedly confessed that a posting in the ISI is a sought after posting because of the high salary.
In India, he was assigned the visa consultation unit, in which every day he would meet large number of everyday seeking visa to Pakistan. He claimed that not many in the Pakistan High Commission knew about his spying activities.
He was warned by his seniors to lie low because they believe there are Indian spies in the High Commission.
At the visa section, Akhtar checked every visa application to find out about the financial status of the applicant. He also checked if the applications had relatives in Pakistan and tried exploiting poor residents. It was during one such interaction that Akhtar met Jodhpur resident Shoaib, a passport and travel agent.
"Akhtar found it east to exploit visa applicants and people like Shoaib who came to the high commission for visas. He promised to expedite Shoaib's visa application if he got border residents to spy for them. He also spoke to visa applicants personally and mostly targeted those with relatives in Pakistan," said an officer.
Close Story