'Fake' intelligence officer hangs self in Ranchi, accuses police of torture
Updated on Aug 04, 2017 01:10 PM IST
Top police official says Shiv Saroj Kumar committed suicide after his fraud was exposed in front of his father.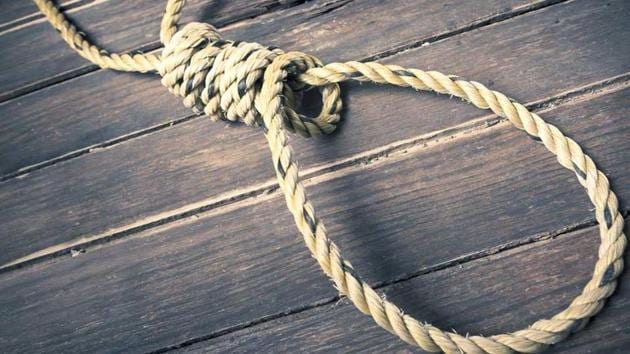 Hindustan Times, Ranchi |
B Vijay Murty
Jharkhand chief minister Rahubar Das has ordered a CID probe into alleged police harassment that led to the suicide on Thursday of a suspected conman who masqueraded as an 'assistant central intelligence officer' (ACIO).
Shiv Saroj Kumar (27) allegedly hanged himself from a tree after sending emails to the Prime Minister's Office and several other officials accusing the police of treating him and his father, a retired government official, like criminals when they went to lodge his abduction report.
The chief minister directed removal of one of the accused police officers from his present post and report to the police line. "I want the entire issue probed within 24 hours and action initiated against the guilty police officers," Das said Thursday evening.
Additional director general of police (ADG), CID, Ajay Kumar Singh is leading the probe mainly against two police officers, one posted as officer-in-charge of Chutia police station and the other a DSP.
The purported email, which is being treated as his suicide note, alleges how the police officers misbehaved with him and his 61-year-old father, mentally harassed and tortured them for three days, for bringing his abduction to their notice.
Police claim that preliminary investigation has revealed that Saroj was a thug who had been cheating his family and when he stood exposed by the police in the presence of his father, he resorted to the extreme step.
In his email, Saroj said he had come to Ranchi on Saturday for re-verification of his passport as his job in the intelligence department would require him to travel out of the country. But he claimed he was drugged and abducted by unidentified goons in a car who also looted all his belongings. When he woke up, he found himself in the boot of a car.
He said while in the boot, he called up his brother-in-law and the police control room for help. Saroj claimed his abductors then snatched his phone and threw him in a pond.
He said he somehow walked out of the pond and got admitted to a hospital when his father also came from Dhanbad. After discharge from hospital, the duo went to the Chutia police station to lodge an FIR on the abduction and loot. "We were victims, but police treated us like criminals. They grilled us for hours and kept us at the police station overnight without any reason. They misbehaved with my father, who is a retired BCCL office, and held his collar on several occasions. This was the first time we had been a police station and the experience was shocking. I cannot take the humiliation of my father and myself any longer and have hence decided to end my life," the email sent to the PMO, Union home minister Rajnath Singh besides several other senior police officers said.
He also said that police also harassed them after they returned to their hotel from the police station.
A senior police officer, who preferred anonymity, expressed his condolences to the bereaved family but refuted all charges levelled by Saroj.
"He had apparently made false claims about his job at the central intelligence department to his family. But when our officers grilled him thoroughly, his fraud started coming to the fore before his father. Disgraced by the exposure he seems to have ended his life. But the probe is still on and we would be able to unearth and reveal the sequence of his alleged abduction and reasons for his suicide within two days," he said.
Police have in their possession Saroj's fake ACIO identity card, an 'official letter' from the 'office of chief, director of intelligence', which also turned out to be fake.
The top police officer said he has video clippings of his interrogation at the Chutia police station where the police have not been too rude to him. "We verified with the passport office and found Saroj didn't apply for re-verification of his passport," he said.
The bereaved father, Suresh Kumar said, his son insisted that he was an IT officer but police took that as IB officer and began a probe. He too held police responsible for his son's death.