Final say on sanction of probes back with DoPT
Updated on May 16, 2019 11:36 AM IST
The order means that the PM will be the ultimate authority in case of a conflict or delay over a sanction for prosecution.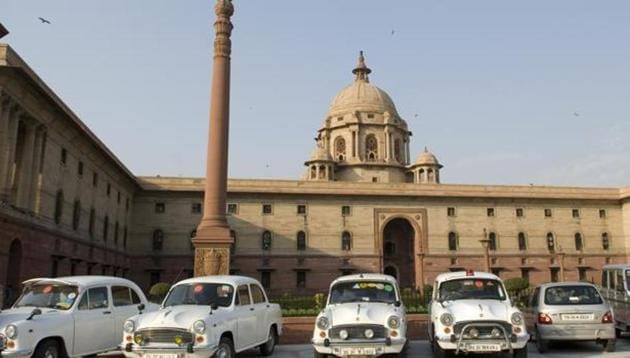 Hindustan Times, New Delhi |
Neeraj Chauhan
The Department of Personnel and Training (DoPT), which reports to the Prime Minister, will now be the final authority in case any central government department, ministry or the Central Vigilance Commission (CVC) refuses to allow the prosecution of government servants by the Central Bureau of Investigation (CBI), according to a government order.
The order means that the PM will be the ultimate authority in case of a conflict or delay over a sanction for prosecution. Experts say this could improve CBI's chances of being allowed to investigate and prosecute corrupt public servants, although political opponents fear that it could be used to settle political scores.
HT has seen a copy of the March order which restores DoPT's ultimate authority when it comes to sanctions -- after a gap of 33 years.
For instance, in at least two cases, Uttar Pradesh in 2007 and Maharashtra in 2013, the then governors refused to allow the sitting chief ministers to be prosecuted by CBI. The Bahujan Samaj Party's (BSP) Mayawati was the CM of UP then, and the Congress's Ashok Chavan the CM of Maharashtra. The Congress-led United Progressive Alliance (UPA) was in power at the Centre in both cases.
According to prescribed government guidelines and the Supreme Court's judgement in the Vineet Narain case in 1997, government departments are supposed to accord sanction for prosecution within the three months of CBI's request. However, it has been noticed that several requests remain pending for years.
CBI is currently awaiting such sanction in cases involving 36 central government officials including four IAS officers, BL Agarwal (former health secretary of Chhattisgarh), K Dhanalakshmi (former deputy secretary in Uttar Pradesh), Y Srilakshmi (former secretary in Telangana), and D Dhesi (former CMD of Metals and Minerals Trading Corporation of India) and several Lieutenant Colonels, senior executives at state-owned banks, and others.
The agency has, in the past, expressed concern over government ministries or departments either refusing to grant a sanction or delaying it for years. Such refusals and delays render CBI incapable of filing charge sheets in time or weaken the trial.
The new rule will apply to all officials of all-India services such as the Indian Administrative Service, the Indian Police Service, defence, income tax, railways, central public sector units (PSUs), public sector banks (PSBs), and state-owned FIs (financial institutions).
In case of state government officials, the state government is the competent authority to grant prosecution sanction so the new order doesn't apply to them.
A CBI spokesperson did not respond to an e-mail seeking comment. A Central Vigilance Commission officer did not respond to text messages.
A CBI officer, who asked not to be named, said the order is good news for the agency as ministries and departments often try to protect their officers from prosecution. But a second officer said such blanket powers could be dangerous.
The DoPT order also states that government departments should not deny sanction for prosecution in cases unless there is a "valid reason". It adds that CBI already has "adequate internal controls to ensure that a recommendation to prosecute is taken only after a very careful examination of all the facts and circumstances of the case".
The current order supersedes an October 1986 policy on sanctions for prosecution that effectively decentralised the process and made the concerned ministries and departments the final arbiters. Prior to that, DoPT was the final authority.
Vijay Aggarwal, an advocate, said: "It is a very confusing order because DoPT won't understand the working of any other ministry. The concerned ministry should be the one deciding such sanction against its officer."