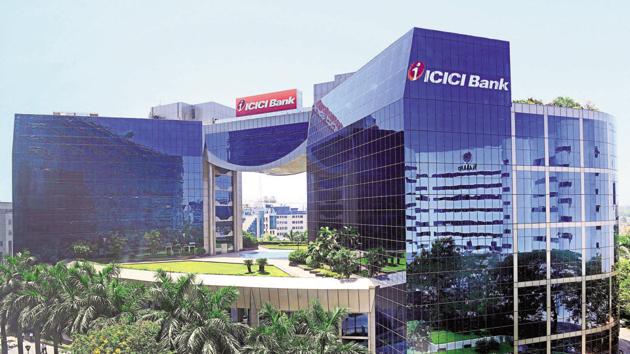 Foreign travel ban on Deepak Kochhar, Dhoot as CBI probes ICICI-Videocon loan
Deepak Kochhar, husband of ICICI Bank's CEO Chanda Kochhar, and Videocon Group promoter Venugopal Dhoot are under investigation for potential criminality in a Rs 3,250 crore loan sanction by the bank to the company.
UPDATED ON APR 07, 2018 11:16 AM IST
Immigration authorities have put a bar on Videocon Group promoter Venugopal Dhoot and Deepak Kochhar, husband of ICICI Bank managing director and chief executive officer Chanda Kochhar, from leaving the country by issuing a so-called lookout circular (LoC) against them.
Both of them have been named in the preliminary enquiry (PE) registered by the Central Bureau of Investigation (CBI) to probe charges of potential criminality in the sanctioning of a Rs 3,250 crore loan to Videocon Group by ICICI Bank.
A government official familiar with the matter said LoCs were issued against Dhoot and Deepak Kochhar at the request of CBI, but added that there is no LoC against Chanda Kochhar. On Friday evening, media reports, citing unnamed officials, claimed an LoC had been issued against her too.
"Chanda Kochhar has not been named as a suspect in the PE registered by CBI. Besides, Chanda heads ICICI Bank and being in a responsible position, it is not expected, nor anticipated or feared, that she will (try to) leave (India)," added the official on condition of anonymity.
Despite the lack of a lookout notice naming Chanda Kochhar, it is possible that CBI has asked immigration authorities to inform it if she tries to travel outside India.
A CBI spokesperson declined comment.
"This is all your imagination. I am told that there is no LoC against me. Rumours are being spread. Where is this talk of leaving the country coming from? You know my passport expired two months back and I have not gone out of the country for the last five years. God is watching from above and he will punish all those who are spreading rumours," said Dhoot.
Immigration authorities on Thursday stopped Rajiv Kochhar, brother of Deepak Kochhar, from leaving the country from Mumbai on the request of CBI. Rajiv Kochhar, who is not named in the PE, and against whom there is no LoC, was then brought to the Mumbai office of CBI and questioned in connection with the case.
On Friday, he was questioned by the agency sleuths for the second day.
"His role is suspected in the re-structuring of a loan given by ICICI Bank to Videocon Group," said a CBI official who spoke on the condition of anonymity.
Kochhar came to the CBI office at 9am and was questioned till 9pm.
The federal investigating agency's PE is based on information gathered through sources and concerns a suspected quid-pro-quo in a loan extended by ICICI Bank to the Videocon Group in 2012, and Videocon chairman Venugopal Dhoot's personal investment (and subsequent transfer of ownership) in a company co-founded by him and Deepak Kochhar.
Read | No quid pro quo, ICICI Bank gave loan on merit: Videocon chief
An email sent to NuPower Renewables,Deepak Kochhar's company, on the LoC against him, remained unanswered.
ICICI Bank had sanctioned the loan to Videocon Group as a part of a consortium. Its board has ruled out any conflict of interest issues for Chanda Kochchar and reposed faith in her. The bank's position is that it was a minority partner in the consortium led by State Bank of India.
Close