Justice Yashwant Varma of Delhi high court noted that the ex-CBI director had again come back to the court despite being allowed to approach Twitter last month.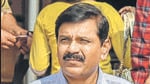 CBI teams conducted coordinated search operations at 10 locations in multiple cities in the country, including residences of the Chidambarams in Chennai and Delhi early morning.
P Chidambaram's tweet comes even as the central agency conducted searches at nine premises linked to his son and Congress leader Karti Chidambaram.

The CBI had arrested Ramkrishna on March 6, a day after her anticipatory bail application was dismissed by the court.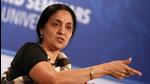 The agency has named seven bookies located in Delhi, Jodhpur, Jaipur and Hyderabad, along with "unknown public servants" and "unknown private persons" in two cases registered on Friday evening.