'Good news for travellers,' says Adar Poonawalla as 16 European countries recognise Covishield
France on Saturday became the 16th European country to recognise Covishield as a valid vaccine against Covid-19 for international travellers.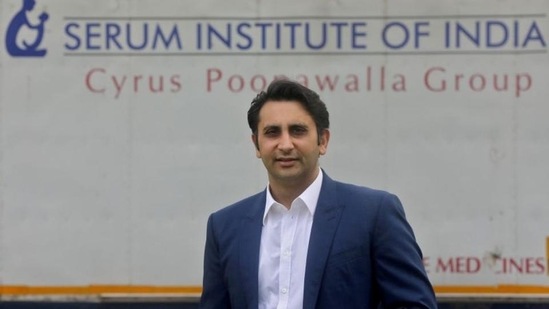 Published on Jul 17, 2021 09:06 PM IST
As France accepts Covishield, the Indian version of Oxford-Astrazeneca vaccine, Serum Institute of India CEO Adar Poonawalla on Saturday said this is indeed good news for travellers. Tweeting a news report, Poonawalla said 16 European countries have now recognised Covishield for entry of international travellers. "However despite being vaccinated, entry guidelines might vary from country to country, so do read up before your travel," Poonawalla said.
The Indian government has been pushing European Union member countries to recognise both Covishield and Covaxin. Otherwise, travellers from those countries, vaccinated with EU-recognised vaccines, will not be exempt from quarantine in India, the government is believed to have conveyed to EU countries.
16 countries that accept Covishield
Austria, Belgium, Bulgaria, Finland, Germany, Greece, Hungary, Iceland, Ireland, Latvia, the Netherlands, Slovenia, Spain, Sweden, Switzerland and France are the 16 countries that now recognise Covishield. Out of these, 13 are EU members.
What does this recognition mean?
This recognition means Indians vaccinated with two doses of Covishield vaccine will be allowed to travel to these European countries, once they gradually lift their travel restrictions. Some countries may also require negative RT/PCR test reports as the entry requirement will vary from country to country.
Why Covishield's approval became a controversial issue
From July 1, the European Union introduced a green pass for travelling across EU countries. For this green pass, it only recognised four vaccines -- Comirnaty of Pfizer/BioNTech, Moderna, Vaxzervria by AstraZeneca-Oxford and, Johnson & Johnson's Janssen. But it clarified that these are for travelling from one EU country to another, not for outside travellers. It also said that the member nations can individually recognise other vaccines. The four vaccines that the EU enlisted are the ones approved by the European Medicines Agency (EMA). Since Serum Institute did not apply for EMA approval, it was not listed.
What about other EU countries?
The European Medicines Agency has recently confirmed that it has not received any application from Serum Institute of India. "For the COVID-19 vaccine Covishield to be evaluated for use in the EU, the developer needs to submit a formal marketing authorisation application to EMA, which to date has not been received," the EMA said.
Reacting to this, Adar Poonawalla reportedly said it can not apply for a marketing authorisation application as it does not intend to sell Covishield in Europe.
Close Story