Government invites public comments on mental healthcare act draft rules
Updated on Sep 25, 2017 06:01 PM IST
The health ministry has put out the draft in public domain and the last date for sending comments is October 20.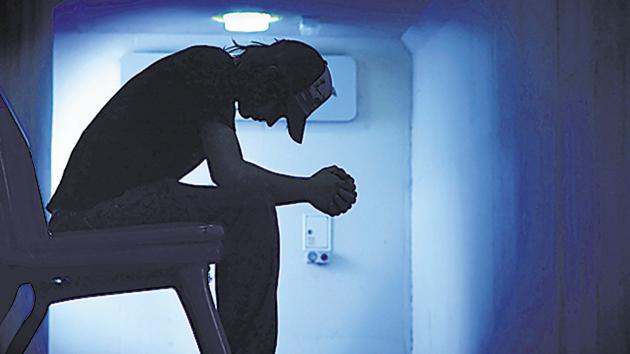 The government has asked people to comment on the draft rules and regulations of the Mental Healthcare Act, 2017, that decriminalises attempt to suicide and empowers Indians to choose the mode of treatment they want in case they are diagnosed with mental illness in the future.
The Union health ministry formed a committee comprising experts in the field of mental health to frame rules and regulations under the act after the Mental Healthcare Bill got the President's nod.
The committee recently submitted a draft that outlines the framework under which the act will come into force. The health ministry has put out the draft in public domain and the last date for sending comments is October 20.
Various stakeholders - academia, mental health experts, and political establishment working in the field - were consulted while formulating the rules and regulations.
After the final draft is formed, the ministry will notify it to be implemented as the law in the country, where an estimated 8-10% of the population lives with some kind of psychiatric disorder, ranging from depression and anxiety to schizophrenia and alcohol and drug abuse.
Earlier, the focus was on regulations but now protecting the rights of people living with mental illnesses will be the centre of attention. The focus is on ensuring healthcare, treatment and rehabilitation of persons with mental illness "in a manner that does not intrude on their rights and dignity."
"A very important factor in the bill is that it separates the attempt to suicide from the Indian Penal Code. So, now IPC provisions cannot be invoked in case of an attempt to suicide," health minister JP Nadda said while presenting the bill in the Lok Sabha in April this year.
Under the new act, there will be a ban on treating mentally ill children with electric shock therapy and even in adults, it must be given under anaesthesia and with muscle relaxants as per the bill that was passed in Rajya Sabha last year.
There will also be a check on voluntary admissions and if admission is required it will be for a specific period under the supervision of a trained psychiatrist.
Special provisions for women and their health have also been provided for and include not separating mothers from their children unless absolutely necessary.