Govt relaxes rules for people in Gulf nations to hire Indian women as maids
Updated on Sep 22, 2017 06:18 PM IST
They will no longer need to give a bank guarantee of $2,500, which was introduced as a measure to protect Indians from being exploited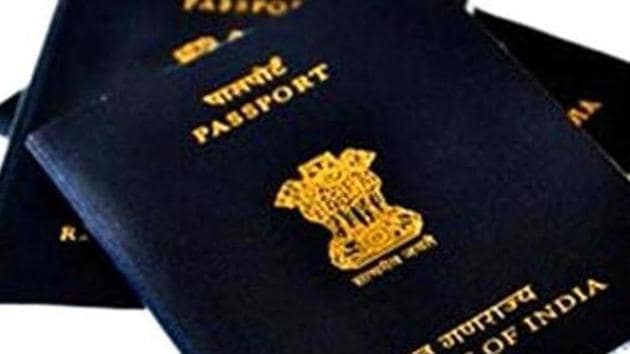 The government has made it easier for foreigners to hire Indian women in jobs such as housemaids in their countries, a measure aimed at combating shrinking offshore jobs and growing illegal recruitment rackets.
Prospective employers from 18 'ECR' countries, which includes those in the Gulf region, Indonesia and Malaysia, will no longer need to deposit a $2,500 bank guarantee if they wanted to hire an Indian woman through the government-run agencies in six states.
The bank guarantee was introduced two years ago to protect against exploitation of Indians who migrate with non-skilled jobs.
"Government of India has decided that deposit of Bank Guarantee of US $ 2500 or equivalent is henceforth not required for recruiting female ECR passport holders for overseas employment in any of the 18 ECR countries, when they are recruited through any of the… six State Government Recruiting Agencies", said an official missive sent out early this month.
External affairs ministry issued a circular to this effect to Indian embassies in these 18 countries and protector of emigrants.
ECR, or emigration check required, is a migration protocol followed in the case of people who are regarded vulnerable for exploitation, mostly in jobs involving labour. These include people who have not passed the tenth grade or come from impoverished backgrounds.
"The bank guarantee worked as a deterrent for employers to use the formal channel. This pushed the recruitment process underground and led to thriving irregular channels for domestic worker recruitment. The removal of this bank guarantee for the 6 public recruitment agencies is expected to support the creation of legal pathways for migration," said Seeta Sharma, national project coordinator at the International Labour Organisation.
But other experts see this as a move that can make Indian migrant workers more vulnerable.
"The bank guarantee was a sort of insurance against employers misusing the domestic workers, all the more so because the countries they work in don't have ample legal protection for labourers," said Ginu Zacharia Oommen, an expert in illegal migration, who is a member of Kerala Public Service Commission.
He said many labour-sending countries are increasingly putting in measures for the welfare of the workers.
Other conditions for hiring an Indian woman worker, such as the minimum age bar of 30 years, stay on.
There is no up-to-date data of the number of Indian migrant domestic workers. But people who were given an emigration clearance for recruitment in gulf countries between September 2014 and December 2016 is 58,163, according to the external affairs ministry.
The domestic help service remains a drawing sector while jobs across categories are drying up in these countries.
The rule change comes in the wake of the fall in numbers of Indian workers migrating to many countries, especially the six Gulf countries.
Indians emigrating to GCC nations fell to 507,296 in 2016 from 775,845 in 2014 due to a slew of factors
"However, there needs to be continued investment from the government in the emigrate system… Strengthened welfare measures as well as dialogue with civil society organisations could further support this process", Sharma said.
Personalise your news feed. Follow trending topics