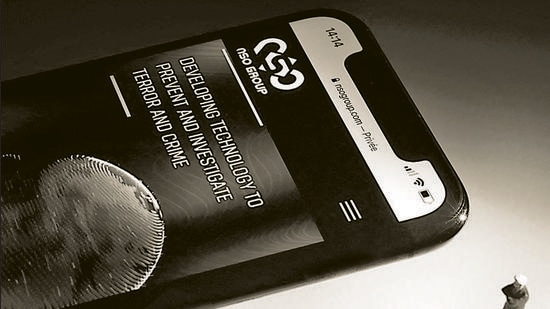 Govt says facial recognition different from authentication, experts disagree
According to experts, the use of the technology for government schemes is extremely harmful, as the technology is not perfectly accurate, it could lead to false negatives, thereby leading the person to be excluded from access to government schemes
By Deeksha Bhardwaj
PUBLISHED ON JUL 28, 2021 06:00 PM IST
The Central government on Wednesday informed the Lok Sabha that facial recognition is distinct from facial authentication measures, with the latter "utilising one-to-one face matching for authentication after obtaining consent of the individual", even as the use of the technology continues to be mired in controversy with experts raising concerns regarding privacy and skewered access to government schemes.
"Facial recognition is a way of identifying or confirming an individual's identity using their face. Facial recognition systems can be used to identify people in photos, videos, or in real-time. Right to privacy is an intrinsic part of the right to life and personal liberty under Article 21 of the Constitution. Any solutions employing facial recognition technology should address privacy concerns," union minister of state for electronics and information technology Rajeev Chandrashekhar said in response to an unstarred question.
He added that facial recognition technology is distinct from face authentication mechanisms. "Central Board of Secondary Education (CBSE) is using one-to-one face matching for providing digital marksheets to students through a consent-based framework," he said.
Also Read | 'Modi ji sent a weapon in your phone': Rahul Gandhi attacks govt on Pegasus
The question was put forth by Trinamool Congress MP Abhishek Banerjee, the nephew of West Bengal chief minister Mamata Banerjee. Abhishek Banerjee's name recently appeared on Pegasus' database, reports regarding which alleged that opposition politicians, journalists, activists and even government's own ministers were snooped upon using the Israeli surveillanceware.
To be sure, as the methodology of the investigation into the alleged snooping explains, the presence of a number on the database of the alleged targeted numbers does not indicate an individual's phone was hacked — just that it was of interest.
In response to his question regarding whether the government was planning to integrate facial recognition with Aadhaar, Chandrashekhar said that the project is in the proof of concept (PoC) phase. "Face authentication may be used as one of the authentication mechanisms apart from biometric and iris-based authentication procedures with the informed consent of the individual," he said.
The government also courted controversy when it proposed integrating Aadhaar-based facial authentication system with the Covid-19 vaccination process. HT reached out to National Health Authority chief RS Sharma for updates on the process, but did not receive a response immediately.
Anushka Jain, associate counsel for surveillance and transparency at the Internet Freedom Foundation said that facial recognition is not different from authentication-- the latter is actually part of the larger recognition process. "Facial recognition comprises 1:1 authentication and 1:n identification, thus authentication is a part of facial recognition. For facial authentication, the technology still needs to recognise your face and match it to the one on the pre-existing database to provide you with access to the government scheme for which it is being used," she said.
She further added that the use of the technology for government schemes is extremely harmful, as the technology is not perfectly accurate, it could lead to false negatives wherein the person's identity is not authenticated against the database, thereby leading the person to be excluded from access to government schemes.
"The government is using facial recognition technology for multiple reasons; the NCRB is using it to develop AFRS which will help with police investigations, the MCA is using it to facilitate paperless travel wherein a person will be able to check-in using their face, the Telangana election commission is using it for voter verification. Additionally, a number of government departments are using it for attendance purposes," Jain said.
Jain cautioned that use of the technology could lead to mass surveillance. "Use of this technology in the absence of a data protection law, strong surveillance reform and a specific FRT regulation will mean that it could potentially be used for state-sponsored mass surveillance as we will not know how it is being used, by whom and for what reasons, and there will be no legal safeguard in place to protect the privacy of citizens."
Close