Haryana Roadways strike: Major showdown today as other unions join stir
Updated on Oct 26, 2018 10:23 AM IST
Services relating to power, education, civic bodies and health are set to be hit with umbrella body of employees' unions going on mass casual leave.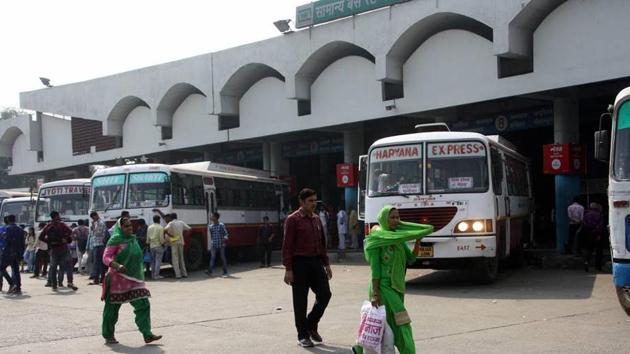 The Manohar Lal Khattar government's woes are set to pile up on Friday when the Haryana Sarvkarmchari Sangh, the umbrella body of over 40 unions of employees from all government and semi-government departments, giving a call for mass casual leave in support of the striking Haryana Roadways employees.
Meanwhile, the roadways employees extended their strike till October 29 in the wake of failure of second round of talks with the transport minister on Wednesday, as the government rejected their demand to withdraw its decision of hiring 700 private buses.
Haryana chief secretary DS Dhesi presided over a meeting of the 'crisis management group' in view of the emerging difficult situation, with other sections of employees joining the stir.
Various services related to health, power, municipal bodies and education are set to be hit when the employees' unions of these departments go on a mass casual leave on Thursday, when the roadways strike will enter the 11th day.
The roadways employees are protesting against the government's decision to induct private buses, alleging it is a step towards privatisation of the department.
They also accuse the government of favouring a chosen few transport operators.
The government, however, has refuted the charges, saying the move to rope in private buses is in favour of employees, people and the government.
Haryana Sarvkarmchari Sangh general secretary Subhash Lamba said they support the roadways employees' demand and are against the government's arbitrary stand on induction of private buses.
Lamba claimed that around 30,000 employees of power utilities, another 30,000 of the local bodies department, 60,000 of the education department, 25,000 employees of the health department, including Asha workers, and 9,000 of Haryana Shahri Vikas Pradhikaran are associated with the Sangh, which has a total of over two lakh employees with it.
Private buses won't hamper employees: Khattar
Meanwhile, Haryana chief minister Manohar Lal Khattar reiterated that the government's move to rope in private buses would not adversely affect the interests of roadways employees. He denied that any route permits have been given to private buses.
He said buses will be hired from private bus owners on kilometre basis, while conductors of the Haryana Roadways will accompany these.