India's holy men and powerful gurus: International media on Ram Rahim conviction
Aug 26, 2017 12:23 PM IST
Major news organisations talk about the influence and power of self-styled godmen.
The deaths of 30 people on Friday in violence that followed the conviction of Gurmeet Ram Rahim Singh for rape was reported worldwide, with journalists asking how a modern India could be in thrall of self-styled godmen. Here is a selection of headlines.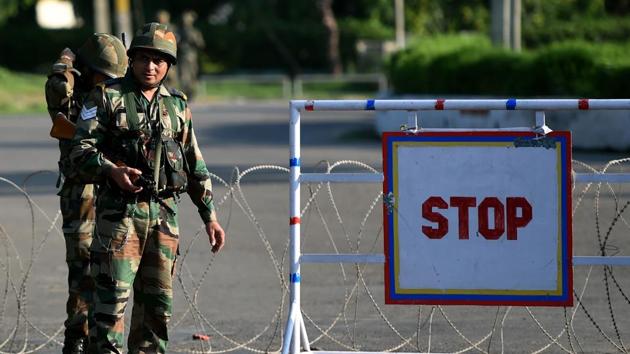 Divided India: BBC
"To his millions of supporters - mostly underprivileged, lower caste men and women - Singh is a protean leader of his flock. He mutates effortlessly from spiritual leader to flashy entertainer," writes Soutik Biswas, BBC's India correspondent, in his report headlined 'How a divided India fuelled the rise of the gurus'. "India has always had gurus for as longer as one can remember...The gurus count politicians, film and cricket stars, bureaucrats and ordinary people among their devotees," the report notes about leader of the Dera Sacha Sauda sect.
Gurus and Indians: The Guardian
"Gurus are enlightening influences in the lives of many Indians, guiding decisions both sacred and mundane, but few have the following of Singh or his political clout," writes Michael Safi in his report for The Guardian. The report calls Singh "one of the most powerful men in India" and notes that he supported the BJP in the 2014 election and last November supported the controversial demonetisation policy of the Narendra Modi government.
Political support for gurus: The New York Times
A report in The New York Times says Singh "enjoyed" political patronage from several politicians, including Haryana chief minister Manohar Lal Khattar and other ministers of the state government. The report notes that Prime Minister Narendra Modi had in a 2014 tweet praised Dera Sacha Sauda's "efforts to take part in a campaign by the government to clean up the streets".
India's guru world: Washington Post
A report in the Washington Post begins with Singh's supporters marching to Panchkula days before a court in the Haryana town ruled against him. "In times of trial a child's place is near the father, they believe. So they went, thousands of obedient sons and daughters marching the roads of India together," the report says in its lede. "If anything, however, the situation in Panchkula illustrates how intractable the guru world remains in India's globalizing social and political circles."
Powerful gurus of India: France24
"Like other thousands of gurus in India, Gurmeet Ram Rahim Singh is, above all, a powerful man," says a France24.com report, which was translated using Google.
Indian holy men: Australia's ABC
A report on Australian broadcaster ABC's website is packed with pictures of the violence in Panchkula. "Some Indian holy men can summon thousands of supporters on to the streets. Their systems of patronage and sermons are hugely popular with people who think the government has failed them," the report says.
Prominent news groups in Pakistan used agency stories to report about the violence. Dawn and Express Tribune, two leading English newspapers of Pakistan, used an AFP report and Geo TV, a news channel, curated a story.