India wants US assurance on NSG membership before ratifying the Paris pact
Published on Sep 10, 2016 12:01 AM IST
India will test the waters to know whether the US is keen on 'redoubling' the efforts for membership to the Nuclear Suppliers Group (NSG) by November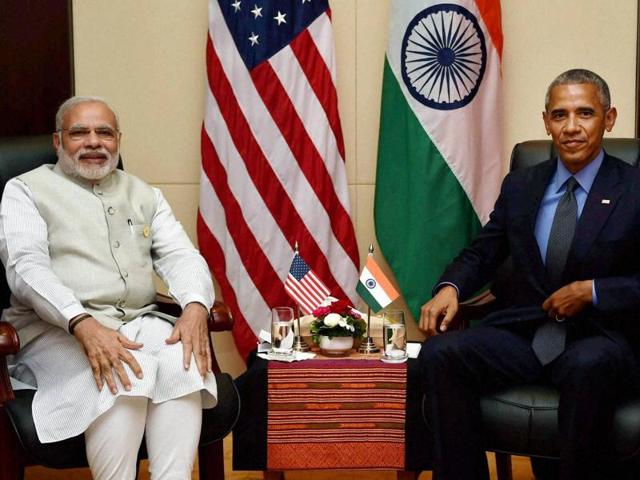 India will test the waters to know whether the US is keen on 'redoubling' the efforts for membership to the Nuclear Suppliers Group (NSG) by November, before taking a call on ratifying the Paris climate deal.
After China also ratified the accord, which President Barack Obama sees as part of his presidency's legacy, the US is pushing India to ratify the agreement at an early date. India had linked its membership of the NSG, an elite club of countries dealing with trade in nuclear technologies and fissile materials, to ratifying Paris climate agreement.
"An early positive decision by the NSG would have allowed us to move forward on the Paris Agreement," external affairs ministry had said after India failed to make the cut at the NSG in June.
Americans didn't take kindly to this. According to sources, at the last strategic dialogue and subsequent high level interactions, the US pressed for India's consent for an early ratification of the pact.
"External affairs minister Sushma Swaraj made it clear that Indian commitment is firm (for ratifying the Paris accord) and India will compress the internal processes for the same. But the US needs to walk the talk on NSG membership, which has a direct bearing on our pursuit of clean energy," said a government official. India hopes that the US will step up its efforts in this regard by November.
The US has assured India that it will redouble efforts but sources said whether the "US would do enough at the highest levels to lobby for India is an important question". Also, how much "leverage" an outgoing president would have on countries, most importantly on China, is the key question.
A historic agreement to combat climate change and to accelerate and intensify the actions and investments needed for a sustainable low carbon future was arrived at in Paris last year. The Paris Agreement requires all parties to put forward their best efforts through "nationally determined contributions" (NDCs) and to strengthen these efforts in the years ahead.
In accordance with Article 21, the Paris Agreement enters into force on the 30th day after the date on which at least 55 parties to the convention, accounting for at least an estimated 55% of the total global greenhouse gas emissions, have deposited their instruments of ratification, acceptance, or accession. Large polluters like China and India ratifying the pact will help it come into force at an early date.
Personalise your news feed. Follow trending topics