Retaliation against Pakistan? Goes without saying, says top Army officer on LoC killings
Updated on Feb 05, 2018 10:02 PM IST
After an Army Captain and three jawans were killed in heavy Pakistani shelling along the LoC on Sunday, Vice chief Lt Gen Sarath Chand said India will continue to give a "befitting reply" to such acts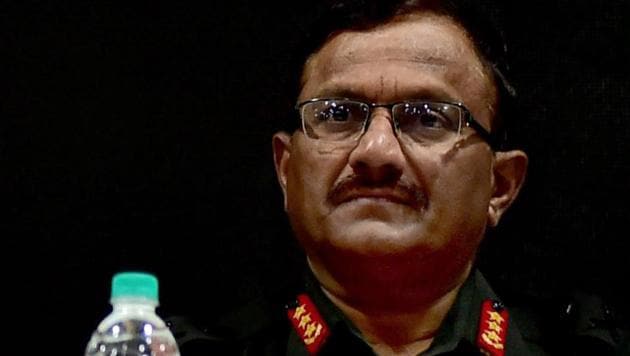 Press Trust of India, New Delhi |
Press Trust of India
The Army on Monday indicated it would take retaliatory action against the killing of four army men in heavy shelling by Pakistani forces along the LoC in the Rajouri district of Jammu and Kashmir, saying that its action would speak for itself.
Vice chief Lt Gen Sarath Chand said the Army has been responding appropriately to Pakistan shelling, asserting that India will continue to give a "befitting reply" to such acts.
"That (retaliation) goes without saying, I think I don't have to say that. (Our) action will speak for itself," he said when asked about the killing of a Captain and three other Army men in the Rajouri sector.
The Captain and three jawans were killed and at least four people injured on Sunday in the heavy Pakistani shelling along the LoC.
Chand also accused the Pakistani Army of supporting the infiltration of terrorists into Jammu and Kashmir.
"We will continue with our process of giving a befitting reply (to such acts)," he told reporters on the sidelines of an event here, adding that there were even incidents of mutilation of bodies of jawans last year.
"We have been responding appropriately," he said.
"There has been cross-border shelling from their (Pakistan's) side. And one of the shells landed near the officer and his men, leading to the casualties," he said when asked about yesterday's shelling.
Captain Kapil Kundu, a resident of village Ransika in Haryana's Gurgaon district, was killed just six days before his 22nd birthday, Army officials said.
Havildar Roshan Lal, 42, a resident of Samba district, Jammu and Kashmir, Riflemen Ramavatar, 27, of Gwalior, Madhya Pradesh, and Subham Singh, 23, of Jammu and Kashmir's Kathua district were also killed in the shelling.
Home Minister Rajnath Singh said earlier on Monday that the Indian Army would 'give proper reply' to Pakistan.
"People of the country have full faith in the valour of the Indian Army, and they shall give proper reply," Rajnath told reporters outside Parliament when asked about the steps India would take in response to the attack.
Minister of state for home affairs Hansraj Ahir also condemned Sunday's ceasefire violation and said that it shall "cost Pakistan dearly".