Journalist who took on liquor mafia in Madhya Pradesh town shot dead in office
Updated on Aug 16, 2019 02:13 PM IST
Kamlesh Jain, a reporter for a Hindi daily, recently tipped off police about a local bootlegging racket. The suspects had threatened to kill him four days ago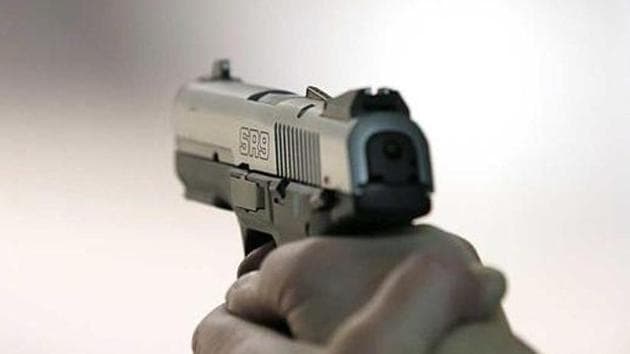 Hindustan Times, Mansaur-Bhopal |
, Mandsaur-bhopal
Punya Priya Mitra and Rohit Soni
A journalist in Madhya Pradesh's Pipliyamandi was shot dead at his office in a busy market on Wednesday night, a murder his family members said was carried out by local bootleggers he exposed recently.
Kamlesh Jain, 42, was alone in his office at Lovely Chouraha filing stories for the Indore-based Hindi daily that he worked for when two suspects came on a motorcycle, shot him twice at close range and sped away.
Pipliyamandi is a small town, 15kms from the district headquarters Mandsaur. Police said this is the first time that such an incident has taken place in this town.
Jain's killing underscores the difficulties journalists face in India, a country that has ranked among the worst in the world for press freedom.
Wednesday's murder led to a spontaneous protest with traders raising slogans against the police. DIG Avinash Sharma rushed to Pipliyamandi.
The victim's brother Manish Jain said that Kamlesh had an altercation with some people involved in illegal liquor trade at a railway crossing four days back and that these people had threatened to kill him. "My brother had given an application to the local police station informing them of the incident, but no action was taken," Manish alleged.
According to sources, Kamlesh tipped off local police about some local dhaba (restaurant) owners who were selling alcohol illegally. The tip led to one of their vehicles carrying liquor being seized by police.
Pipliyamandi town in-charge Anil Singh Thakur did not confirm the motive and said multiple angles were under investigation.
DIG Avinash Sharma said the suspects had been identified and they will be apprehended soon.
He denied that Kamlesh had given an application to the police alleging a threat to life. "We are aware of the altercation at the railway crossing, and a Dial-100 team had reached the spot after receiving call from Kamlesh, but the other party had left the spot by then," he said.
Police sources said that they have detained three persons — Jaswant Sondhiya, Jeetu and Banti — all from village Bhanchkheri in Pipliyamandi.
None of them have been charged yet, the sources said.