Karnataka BJP feud in open, spells trouble for Narendra Modi's southern plans
Apr 30, 2017 01:19 PM IST
The factional feud between senior BJP leaders BS Yeddyurappa and KS Eshwarappa may upset the BJP's plans of winning the assembly elections next year.
A growing feud between two BJP Karnataka veterans, BS Yeddyurappa and KS Eshwarappa, is threatening to spoil Prime Minister Narendra Modi's hopes of conquering the state.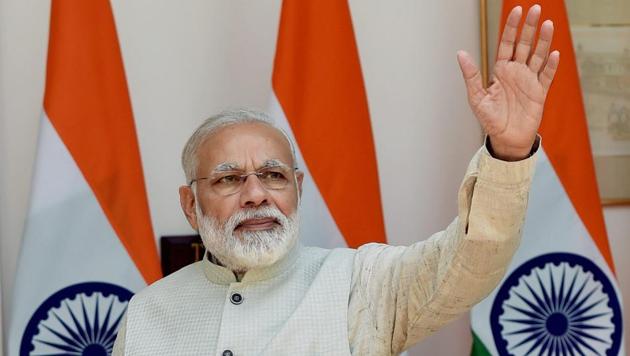 Karnataka, the first southern state where the BJP came to power on its own in 2008, is scheduled to go to polls in May next year and the BJP is keen to launch its battle for south India from there. But the party was left red-faced when Eshwarappa and his loyalists held a "save BJP" convention, taking potshots at Yeddyurappa, a former chief minister also called BSY, over his "unilateral" style of functioning, saying the "dictatorial attitude" won't work.
"We promised Eshwarappa we would take care of his concerns, but he appears to have decided to take on BSY on his own," a BJP leader involved with Karnataka affairs told HT. "We will speak to both factions."
The BJP is on an election winning spree and plans to wind up this year with victories in Gujarat and Himachal Pradesh. Karnataka will be its first big electoral challenge before Madhya Pradesh, Chhattisgarh and Rajasthan, all BJP-ruled states.
The party won 17 out of 28 Lok Sabha seats in 2014 and believes the Congress government led by Siddaramaiah was battling anti-incumbency and that the Modi magic will help it clinch Karnataka in 2018.
It appointed Yeddyurappa as the state party chief in April last year and later named him the chief ministerial candidate. This, however, triggered a feud within the BJP with Eshwarappa, a loyalist turned detractor, revolting against Yeddyurappa.
The feud started after Yeddyurappa appointed his confidant S Rudregowda as the president of the BJP in Shimoga district.
Rudregwoda contested the 2013 assembly election on the ticket of Karnataka Janta Party, an outfit floated by Yeddyurappa when he quit the BJP, and secured more votes than Eshwarappa. Yeddyurappa returned to the BJP ahead of the Lok Sabha election and his loyalists got prominence after he was appointed Karnataka BJP chief last year.