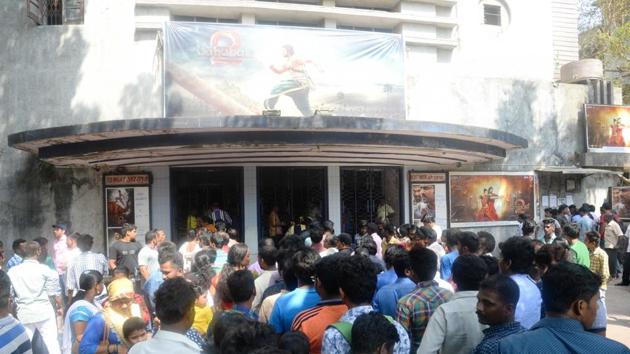 Karnataka government caps movie ticket prices at Rs 200
The order, however, excludes Gold Class screen and Gold Class seats in the multiplexes.
UPDATED ON MAY 02, 2017 11:46 PM IST
The Karnataka government on Tuesday imposed a cap of Rs 200 on movie tickets in theatres and multiplexes across the state to Rs 200 excluding taxes.
The order was issued by Kannada culture and information department joint secretary SN Jaysri. The order will come in place from Wednesday.
Tickets for Kannada films are likely to be Rs 203, with Rs 3 service tax and zero entertainment tax, while the maximum ticket price for non-Kannada films will be Rs 264, including Rs 60 entertainment tax and Rs 4 service tax.
The order, however, excludes Gold Class screen and Gold Class seats in the multiplexes from the Rs 200 cap for non-Kannada films.
Multiplexes charge from Rs 500 to Rs 1,000 a ticket for Gold Class screen and Gold Class seats to exhibit non-Kannada films and Rs 350-500 a ticket for Kannada films.
The order also does not apply to IMAX and 4D screen theatres, which provide immersive audio/video experience to moviegoers.
"The ticket price at multiplexes will be Rs 264 for non-Kannada films as the order is on the net amount collected on the tickets," former Karnataka film chamber of commerce president KV Chandrasekhar said.
The order is in light of chief minister Siddaramaiah announcing the state budget for this fiscal that movie tickets even in multiplexes will be Rs 200 maximum.
Of the 600 single-screen theatres and 40 multiplexes across the southern state, about 60 theatres and 30 multiplexes are in Bengaluru.
A theatre has about 600 seats, while each multiplex, where screens range from two to 10, has 200 seats for every screen.
The state government was under pressure from Kannada organisations to cap movie tickets in multiplexes to Rs 200 so that a common man can afford to watch Kannada or non-Kannada films even in the luxury of a multiplex in the state.
A 14-member committee, headed by filmmaker and Karnataka Chalanachitra Academy chairman SV Rajendra Singh Babu recommended the cap on the movie ticket prices.
Close