Kashmir terror funding: Here's the list of those chargesheeted by NIA
Updated on Jan 18, 2018 02:02 PM IST
Seven separatists leaders and businessmen are among those chargesheeted for funding terror activities in Jammu and Kashmir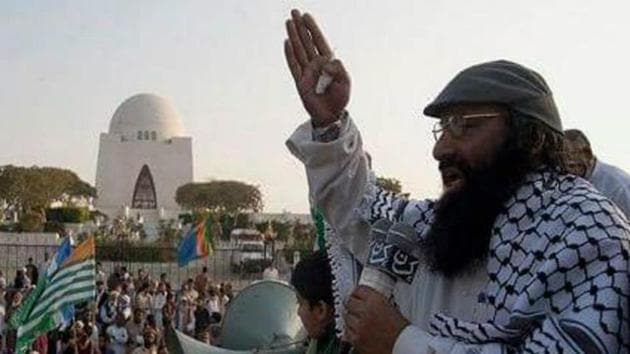 The Lashkar-e-Taiba chief, Hafiz Saeed , and Hizbul Mujahideen leader Syed Salahuddin are among the 12 people chargesheeted by the NIA on Thursday in connection with a case of funding of terror activities in Jammu and Kashmir.
The National Investigation Agency (NIA) filed the 1,279- page chargesheet before a designated court in New Delhi and sought permission to continue its probe. Here's the list of those chargesheeted:
*Lashkar-e-Taiba chief Hafiz Saeed.
*Hizbul Mujahideen head Syed Salahuddin.
*Aftab Ahmad Shah@ Shahid-ul-Islam, media advisor and strategist of the All Parties Hurriyat Conference (Mirwaiz Umar Farooq faction).
*Altaf Ahmad Shah @ Fantoosh, son-in-law of Hurriyat hawk Syed Ali Shah Geelani and public relations officer at Tehreek-e-Hurriyat as well as secretary and strategist in the Hurriyat (Geelani faction).
*Nayeem Ahmad Khan, chairman of National Front, which is a constituent of the Hurriyat.
*Farooq Ahmad Dar alias Bitta Karate, chairman of Jammu Kashmir Liberation Front (R), which is also a constituent of the Hurriyat (Geelani faction).
*Mohammad Akbar Khanday, spokesman of Hurriyat (Geelani faction).
*Raja Mehrajuddin Kalwal, office-bearer of Tehreek-e-Hurriyat and a fund-raiser for the Hurriyat.
*Bashir Ahmad Bhat alias Peer Saifullah, personal assistant of Geelani as well as secretary of Tehreek-e-Hurriyat.
*Kashmiri businessman Zahoor Ahmad Shah Watali, alleged Hawala conduit.
*Two alleged stone pelters – Kamran Yusuf and Javed Ahmed Bhat.