Kashmiri activist Khurram Parvez detained day after being stopped at Delhi's IGI
Sep 16, 2016 10:02 AM IST
Khurram Pervez, coordinator of the Jammu Kashmir Coalition of Civil Society (JKCCS), was detained by Kashmiri police on Thursday night.
Police detained prominent Kashmiri activist Khurram Pervez in Srinagar early on Friday morning, his family alleged, a day after he was stopped from boarding a flight to Geneva.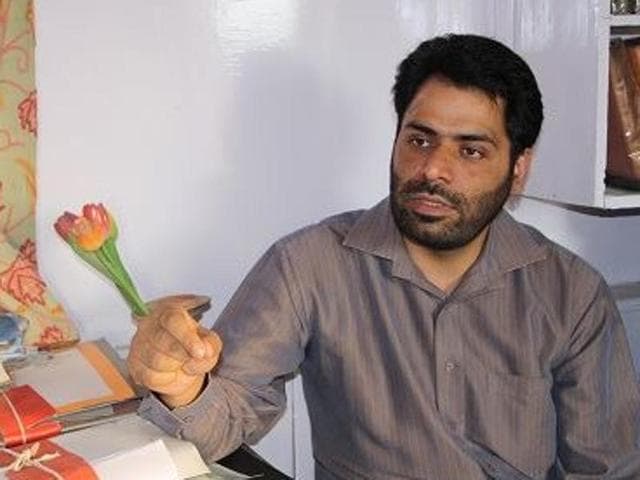 Sources said police visited Pervez at his Srinagar residence on Thursday night around 8pm and asked him to come to the local station for questioning. He reportedly refused, saying he would come to the station at 10am on Friday, following which the police team left the premises.
But another team of the police returned to his house at 12.30 am on Friday, sources added, and insisted he come to the police station to meet the superintendent of police. He drove to the station in his car and was detained by the station house officer at Kothibagh station.
"There was no formal arrest or warning given," his family told HT. Police couldn't be reached immediately for a comment.
The dramatic arrest came a day after Delhi airport authorities barred him from flying out of India despite holding a valid visa, a move his group described as an attempt to deny human rights in the violence-hit region.
Pervez, coordinator of the Jammu Kashmir Coalition of Civil Society (JKCCS), was on his way to Switzerland when immigration officials detained and blocked him from boarding his flight at Delhi's Indira Gandhi International airport.
He was scheduled to attend a UN Human Rights Council session from September 14-24 in Geneva, where he was expected to brief officials on the ongoing situation in Kashmir -- an area that has been reeling from almost daily protests and violence.
Authorities "told (Pervez) that due to orders from the Intelligence Bureau, he cannot travel to Geneva".
"It appears that Khurram Parvez is not being allowed to travel because he has been highlighting violations of human rights," Parvez Imroz, president of JKCCS, said in a statement.
"The Indian State seeks to isolate the people of... Kashmir at all costs, and disallowing human rights activists access to the UN is a part of this attempt to isolate and ensure impunity for violence and denial of human rights."
85 people have been killed in protest since July 8 when a militant leader was shot dead by security forces, making it one of the deadliest bouts of violence in decades. Two more youth have died in the last 24 hours. Both were injured in firing on September 5.
Violence erupted in the state following the July 8 killing of Hizbul Mujahideen commander Burhan Wani. Since then thousands have been injured in widespread clashes with security forces across the state.