Law is same for common man, forces: SC on Armed Forces Act
Updated on Jul 09, 2016 02:12 PM IST
Rejecting the Centre's argument that it would demoralise the forces, the bench said, "To contend that this would have a deleterious and demoralising impact on the security forces is certainly one way of looking at it, but from the point of view of a citizen, living under the shadow of a gun that can be wielded with impunity, outright acceptance of the proposition advanced is equally unsettling and demoralising, particularly in a constitutional democracy like ours."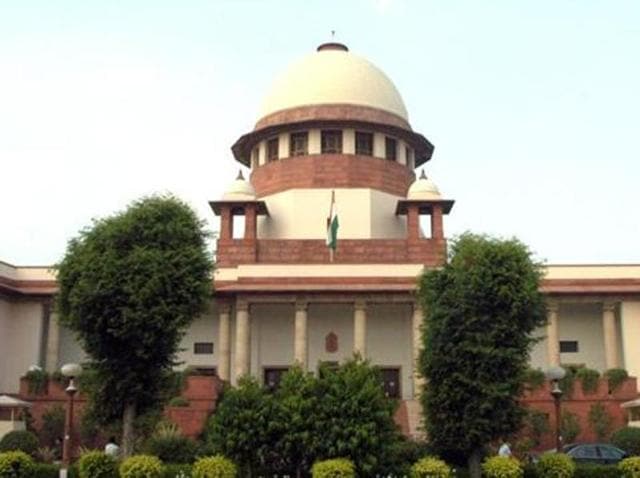 Amid allegations of misuse of the controversial Armed Forces (Special Powers) Act (AFSPA) in J&K and the North East, the Supreme Court on Friday said security personnel committing crime did not enjoy absolute immunity.
Read: Here are 10 things to know about controversial legislation Afspa
A bench headed by Justice MB Lokur said, "The law is very clear that if an offence is committed even by Army personnel, there is no concept of absolute immunity from trial by the criminal court constituted under the Criminal Procedure Code."
Rejecting the Centre's argument that it would demoralise the forces, the bench said, "To contend that this would have a deleterious and demoralising impact on the security forces is certainly one way of looking at it, but from the point of view of a citizen, living under the shadow of a gun that can be wielded with impunity, outright acceptance of the proposition advanced is equally unsettling and demoralising, particularly in a constitutional democracy like ours."
Agreeing to a probe into alleged 1,528 cases extra-judicial killings by security forces in Manipur during 2000-12, the bench, also comprising Justice UU Lalit, said, "This is the requirement of a democracy and the requirement of preservation of the rule of law and the preservation of individual liberties… If members of our armed forces are deployed and employed to kill citizens of our country on the mere allegation or suspicion that they are 'enemy' not only the rule of law but our democracy would be in grave danger."
Defining extra-judicial killings as use of excessive or retaliatory force by the State leading to death, it said all such cases should be thoroughly enquired into.
"It does not matter whether the victim was a common person or a militant or a terrorist, nor does it matter whether the aggressor was a common person or the State. The law is the same for both and is equally applicable to both," it said.
The top court said, "Before a person can be branded as a militant or a terrorist or an insurgent, there must be the commission or some attempt or semblance of a violent overt act. A person carrying a weapon in a disturbed area in violation of a prohibition to that effect cannot be labeled a militant or terrorist or insurgent." Mere membership of a banned organization did not incriminate a person, it added.
Personalise your news feed. Follow trending topics