'Life took 360 degree turn': Survivors relive 2008 Mumbai terror attacks
Hindustan Times |
HT Correspondent
Nov 22, 2018 04:15 PM IST
The terror attacks in Mumbai that began on the night of November 26, 2008, and continued over the next two days, left 166 people dead and over 200 injured.
On November 26, 2008, 10 terrorists landed in Mumbai via the sea and unleashed mayhem and bloodshed over the next two days, that left 166 people dead and 238 injured. Many of the injured live with the scars -both physical and mental - a decade later. HT spoke to three survivors. Excerpts: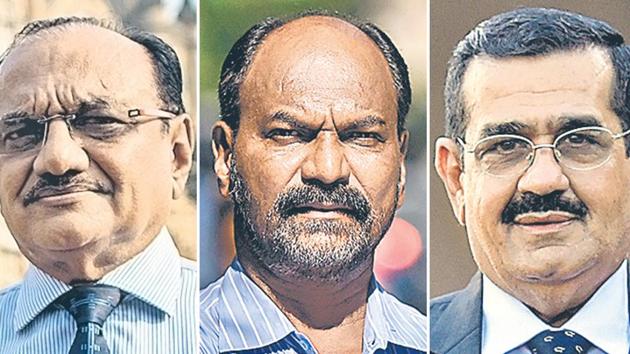 DILIP MEHTA, 65
Managing Director, Pegasus Shipping Agency Private Limited
I was a hostage on the 21st floor of the Taj Mahal Hotel, attending a meet hosted by the Consulate General of South Korea. My life took a 360 degree turn after the horrifying experience. I stayed locked in the banquet hall, and waited in the dark for nine hours. I kept in touch with my family, who were crying and looking anxiously at their television. None of us knew what we were going to do if the terrorists barged inside. Finally, I was evacuated via the fire exit. It is terrible that a handful of men can hold cities to ransom and kill so many people.
ARUN JADHAV, 51
Head Constable
I was in the Toyota Qualis along with then Maharashtra Anti-Terrorism Squad chief Hemant Karkare, IPS officer Ashok Kamte, police inspector Vijay Salaskar and three constables on the night of November 26, 2008. We drove towards Cama Hospital and soon came under fire. I saw all three officers collapse. The three constables were also killed. I hid between their bodies. The terrorists took charge of the police car and stopped near a Skoda, asking the owner to surrender the vehicle. I immediately called the control room and alerted them. I still remember the night like it happened yesterday.
NP VASWANI, 60
Doctor
I was at the Taj Mahal Hotel on 26/11 when I heard gunshots. I opened the door of the lift to see about 40 bodies lying in the lobby. I was shocked. And then I heard gunshots once again, and I was saved by a member of the hotel staff who took the bullet aimed at me. I got into the lift and pressed the button which led me to the room of a patient I'd just visited. I stayed in the room till commandos came and rescued me. I have not stepped inside the Taj Mahal Hotel since that day.