Madhya Pradesh proposes death penalty for rape of girls aged 12 and below
Updated on Nov 26, 2017 11:34 PM IST
Madhya Pradesh has topped sexual offences list in the country over the last decade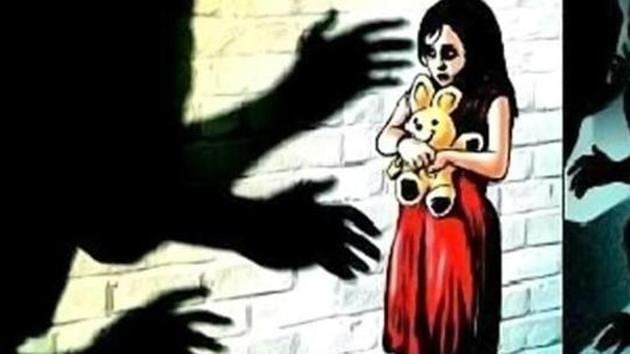 The Madhya Pradesh government on Sunday approved a bill to award capital punishment to those convicted of raping girls aged 12 and below.
The bill came up for discussion in the cabinet following a recent announcement by chief minister Shivraj Singh Chouhan that laws will be strengthened to protect girls.
Briefing journalists after the meeting, state finance minister Jayant Malaiya said the bill known as Public Safety Bill would be introduced in the assembly's winter session beginning Monday.
Asked if the law extended to punish those who victimise minor boys, he told HT, "We have done this for girls first. We will discuss expanding the scope later."
On the capital punishment move, Malaiya said, "To ensure death sentence to a rape and gang rape convicts in cases of minor girls of 12 years of age or below, necessary amendments will be required in the sections of Indian Penal Code (IPC). After the required amendments in IPC, the accused will be booked under section 376 AA and 376 DA of IPC."
According to the proposal, the public prosecutor will be mandatorily heard before an accused moves bail petition, he added.
On the other cabinet decisions to crack down on crimes against women, Malaiya said, "If a woman accuses a man of raping her on the pretext of marrying her, the crime will be treated as a cognisable crime and an amendment will be proposed in section 493 (a) of IPC."
He added, "If an accused is caught stalking a girl a second time and his crime is proved, he would face a fine of Rs 1 lakh. The habitual offender will be booked under section 110 IPC for non-bailable offence."
Madhya Pradesh has topped sexual offences list in the country over the last decade.
According to National Crime Records Bureau (NCRB) report 2016, Madhya Pradesh reported the highest number of rape cases — 4,391 — in 2015. Maharashtra followed, with 4,144 cases.
According to the report, in sexual offences against children, Madhya Pradesh registered the second highest number of cases — 1,687 — under the Protection of Children from Sexual Offences Act in 2015. Maharashtra registered the highest number of cases, 3,078.
Death penalty in India
In India, death penalty is prescribed for murder, gang robbery with murder, abetting the suicide of a child or insane person, waging war against the government and abetting mutiny by a member of the armed forces.
Capital punishment is also awarded under some anti-terror laws for those convicted of terrorist activities.
Generally, courts award life imprisonment to convicts in a murder case. Only in "rarest of rare" cases, murder convicts are given death penalty.
According to a Supreme Court ruling, "Death penalty should be imposed when a murder is committed in an extremely brutal, grotesque, diabolical, revolting or dastardly manner so as to arouse intense and extreme indignation of the community.
"If the motive betrays depravity and meanness, or if a backward or minority community member is killed not for personal reasons but to arouse social wrath."
According to the top court's guidelines, offences such as bride burnings and dowry deaths, a child victim, the assassination of a public figure for political reasons, or killing a defenceless person because of old age or infirmity also attract the death penalty.
Personalise your news feed. Follow trending topics