Man arrested for circulating objectionable picture of PM Modi
Updated on Nov 26, 2016 08:10 AM IST
A man was arrested in Madhya Pradesh's Banmore town for allegedly circulating an objectionable picture of Prime Minister Narendra Modi on social media, police said on Friday.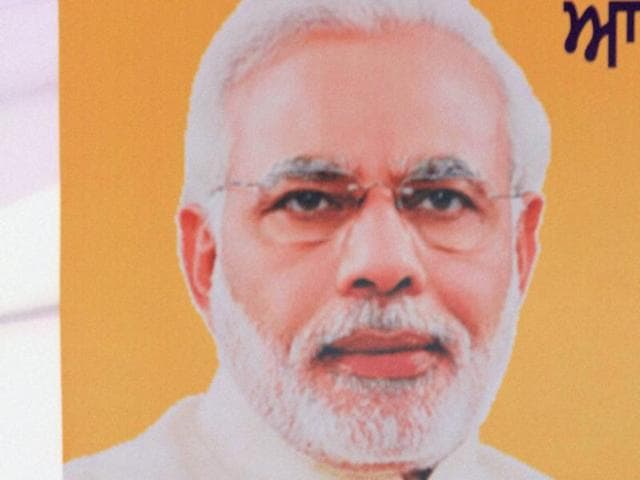 Shruti Tomar, Umesh Singh and Mahesh Shivhare
A member of the Bharatiya Janata Party (BJP) minority cell in Morena district was arrested on Friday for allegedly posting a morphed photograph of Prime Minister Narendra Modi wearing a garland of shoes on a Whatsapp group.
Banmore town inspector Badam Singh Yadav said 25-year-old Aslam Khan had shared the picture on the social media group – consisting mostly of BJP activists – on November 20. The incident raised a hue and cry among party workers.
"Local politician Rambaran Mawai and his supporters came to the Banmore police station and lodged a complaint on Wednesday," Yadav said, adding that Khan had not commented on the photograph.
Mawai termed the photograph posted by Khan as an "insult" to the nation. "Modiji is the tallest leader in the BJP, and any mischief against him – big or small – will not be tolerated," he added.
Aslam, who runs a mobile repair shop in the Banmore industrial area, was booked under Section 505(2) of the Indian Penal Code. He was sent to jail after being produced in court. "During interrogation, Aslam revealed that he was not happy with the demonetisation move," Yadav said.
This is the eighth instance of the state police arresting people for circulating derogatory material on the social media in the last 11 months. In August, Bhopal police had arrested a shop owner for allegedly selling an Urdu weekly containing a communally sensitive article.
Muslims were not the only ones booked for such offences. In June, Vishwa Hindu Parishad leader Sanjay Bhavsar was held for making allegedly offensive comments against Prophet Mohammad.