Man in wheelchair called Pakistani for sitting during national anthem in Guwahati multiplex
Oct 02, 2017 09:38 PM IST
Born with cerebral palsy, the 36-year-old Ali can't stand on his legs and has been using a wheelchair since 2010.
A wheelchair-bound disability rights activist was allegedly heckled and called a Pakistani at a movie multiplex in Guwahati as he couldn't stand when the national anthem was played before the show began.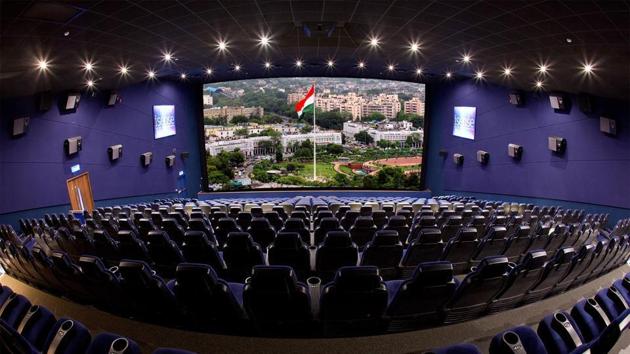 Arman Ali, the executive director of Shishu Sarothi, a non-profit organisation, had gone with relatives to watch Lucknow Central last Thursday when the public humiliation happened.
Born with cerebral palsy, the 36-year-old Ali can't stand on his legs and has been using a wheelchair since 2010.
As the Jana Gana Mana was played, the audience stood up and "I sat straight in my chair and sang along", Ali said.
But a moviegoer seated behind him allegedly commented: "Samney ek Pakistani baitha hai (a Pakistani is seating in the front)."
Ali chose to stay quiet and the other man left the theatre 10 minutes before the film ended.
"I chose not to confront him because of the current situation in the country. With cases of lynching happening in India from the slightest of provocations, the crowd inside the hall could have turned against me if they came to know I am a Muslim," he said.
But Ali took to social media to broadcast his ordeal and his posts were widely shared and discussed.
Ali has been working actively for rights of the disabled people, especially children, in the Northeast.
The Supreme Court ruled last November that all cinemas must play the anthem before a film is screened and moviegoers should stand up and remain still through the length of the 52-second-long Jana Gana Mana.
The court modified its order on December 9, exempting people with physical disabilities from standing up.
Government guidelines for those with disabilities say people on crutches and in wheelchairs should remain still and maintain "maximum possible alertness physically" when the anthem is played in movie halls or public functions.
Prior to the top court's order, the anthem was played before movies in some states – such as Maharashtra – but the measure is often controversial, with instances of people beaten up for not standing up for the anthem.
Last October, a couple assaulted award-winning writer Salil Chaturvedi at a cinema in Goa for not rising during the anthem only to discover he was paralytic and in a wheelchair.
The anthem was last ordered to be played in cinemas in India after the country's 1962 war with China but the practice was discontinued in 1975 as most moviegoers ignored it.