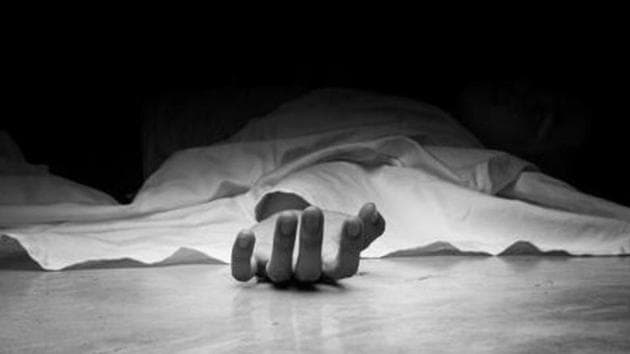 Maoist behind strike that killed Chhattisgarh MLA shot dead
Muiya was also one of the planners of the Bhejji attack in which 12 CRPF personnel were killed in March 2017 in south Sukma.
PUBLISHED ON MAY 03, 2019 03:33 AM IST
A Maoist commander who plotted the Dantewada attack in Chattisgarh that killed Bharatiya Janata Party (BJP) legislator Bhima Mandavi and four policemen last month was shot dead in an encounter with security forces on Thursday, the police said.
The killing of commander Madvi Muiya came a day after members of the Communist Party of India (Maoist), or CPI (Maoist), detonated an improvised explosive device (IED) that blew up a vehicle carrying commandos of the C-60 security force in Maharashtra's Gadchiroli district, killing 15 of them and the driver.
Muiya, 29, was carrying a reward of Rs 8 lakh on his head and was active in the Malangir area where Mandavi and the four policement were killed on April 9 when their vehicle was blown up, the police added. The legislator was killed d in Chhattisgarh's Bastar, two days before the region voted in the first phase of the 2019 general election. Maoists, known as Naxalites, are active in Bastar.
Bhima Mandvi's killing was one of a string of attacks staged by Maoists since March, when the Maoists started their annual tactical counter offensive campaign. The IED blast on Wednesday in Gadchiroli, too, may have been part of the campaign and in reprisal for the deaths of 40 Maoists a year ago, the police have said.
"Muiya, a resident of Aranpur in Dantewada, was one of the executors of the attack in which the MLA and four policemen were killed and was also involved in the killing of a Doordarshan journalist last year," said Abhishek Pallav, superintendent of police, Dantewada.
He said a rifle and two magazines of AK-47 assault rifles were also recovered from the site of the encounter.
"Muiya was also the member of battalion number 1 of CPI (Maoist) in 2017, headed by Mandavi Hidma and involved in Burkapal attack on April 24, 2017, in Sukma in which 25 Central Reserve Police Force personnel were killed," said Pallav.
Muiya was also one of the planners of the Bhejji attack in which 12 CRPF personnel were killed in March 2017 in south Sukma.
"In 2014, in the Budgum encounter in Dantewada district, his brother Dewa Muiya was killed and after this to avenge his brother's death he came to Dantewada. Since then, he was present in every attack in Dantewada," an officer posted in the region said on condition of anonymity.
In March 2018, he was detained by the CRPF in Dantewada but was released later because the force couldn't identify him as a rebel. "The CRPF was not able to recognize him and later his identification was made by one of surrendered Maoists in Dantewada," said the officer.
"The major organizational expansion of Maoists in Aranpur and Kuakonda axis was due to Muiya," the SP added.
Close