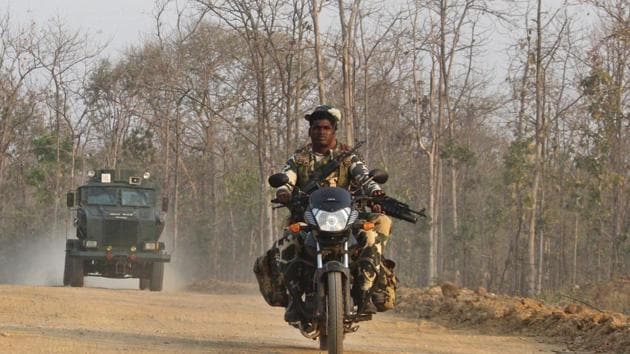 Maoist camp busted in Chhattisgarh's Narayanpur, ammunition seized
During the Chhattisgarh operation, the patrol team was fired upon by Maoists but the rebels soon fled the spot.
UPDATED ON MAY 04, 2017 12:51 AM IST
Security forces on Monday busted a Maoist transit camp in Chhattisgarh's insurgency-hit Narayanpur district and recovered uniforms and explosives, a senior police official said on Tuesday.
"The incident took place in the forests of Temrugaon village under Dhaudai police station limits," Narayanpur superintendent of police Santosh Singh told PTI.
A joint team of Special Task Force (STF), District Reserve Guard (DRG) and Indo Tibetan Border Police (ITBP) had launched anti-Maoist operations from Kanhargaon police camp and Orchha police station towards Tetam, Gardapal and Temrugaon villages, located around 300km away from state capital Raipur, he said.
While the patrolling team was cordoning off a forested patch, they were fired upon by a group of ultras, which led to a gun-battle between both the sides. However, rebels soon fled the spot, the SP said.
During searching of the transit camp, Maoist uniforms, detonators, a powerful IED, gunpowder, crackers, banner, clothes, electric wire, medicines and commodities of daily use were recovered, he said, adding that the security personnel returned to their camp on Tuesday after carrying out the operation.
"Naxals are frustrated with the increasing pressure by security forces in the area after a police camp was set up at Kanhargaon last month," the officer said.
The operation comes on the heels of a brutal Maoist attack in Sukma district, in which 25 CRPF soldiers lost their lives last month.
Close