Medical Council of India dissolved, replaced with Board of Governors
Sep 27, 2018 12:02 AM IST
The Board of Governors has been appointed for one year, and will be the sole decision-making body till the NMC Bill, 2017 is cleared in Parliament
The government on Wednesday dissolved the Medical Council of India (MCI), the apex body that regulated medical education in the country, and replaced it with a seven-member Board of Governors (BoG) by bringing an ordinance.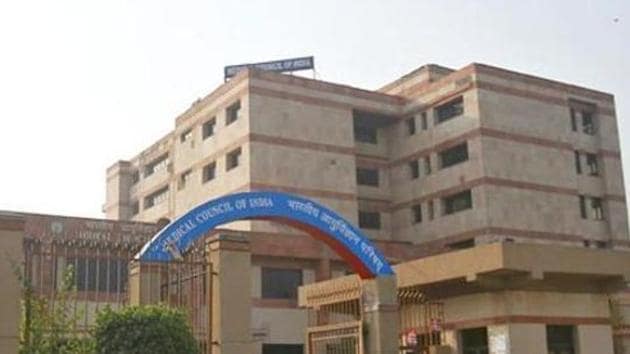 The BoG has been appointed initially for a period of one year, and will be the sole decision-making body till the National Medical Commission (NMC) Bill, 2017 -- meant to replace the MCI -- is cleared in Parliament.
The Bill is pending in Lok Sabha.
The seven members in the BoG include three doctors from the AIIMS- Dr VK Paul (former HoD paediatrics and current member, Niti Aayog), Dr Randeep Guleria (director) and Dr Nikhil Tandon (professor endocrinology).
There are two other doctors -- Dr Jagat Ram (director-PGI Chandigarh) and Dr BN Gangadhar (director- National Institute of Mental Health and Neuro Sciences) -- and two ex officio members - Dr S Venkatesh (Director General of Health Services) and Dr Balram Bhargava (Director General- Indian Council of Medical Research).
The former deputy director general, directorate general of health services, Sanjay Shrivastava, has been appointed the secretary general to assist the BoG.
The BoG took charge soon after the ordinance was passed and held its first meeting. "We discussed several administrative issues today. Government has found this to be an appropriate measure at this point in time, so we welcome it...," said Dr Paul, who heads BoG.
Union finance minister Arun Jaitley said: "The term of the elected body of the MCI...ends in the first week of November. Since there is no parliament session in-between, the issue had become an area of uncertainty. So, the government decided to form an interim committee on the lines of the Supreme Court-nominated oversight committee."