Mizoram MLA's assets grow 2,406% in 5 years, he calls it a 'misunderstanding'
Updated on Jul 20, 2017 02:08 PM IST
Lal Robiaka, the 53-year-old Congress legislator from Dampa, showed his assets at Rs 1.40 crore — an astounding increase of 2,406% — in his five-year tenure as a member of the Mizoram legislative assembly.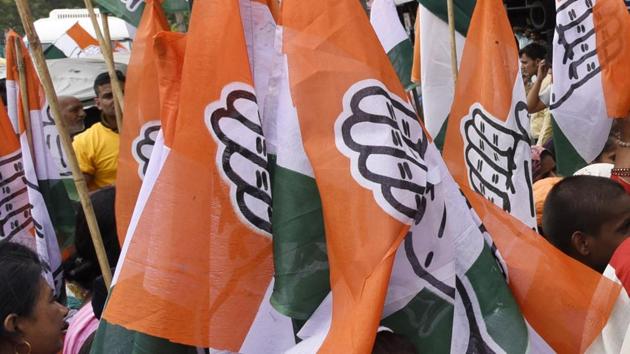 Lalrobiaka, a Congress candidate for the 2008 assembly poll in Mizoram, in his affidavit filed before the Election Commission, put the value of his total movable and immovable assets at a little over Rs 5.81 lakh.
In 2013, the 53-year-old Congress legislator from Dampa showed his total assets at Rs 1.40 crore — an astounding increase of 2,406% — in his five-year tenure as a member of the state legislative assembly.
That's the reason Lalrobiaka's name is among nine MLAs of the ruling Congress mentioned in a complaint filed by the Mizoram unit of the Bharatiya Janata Party with the state anti-corruption bureau seeking a probe.
Lalrobiaka, who has a garment supply business, attributes the sharp rise in his assets to "some misunderstanding".
Besides Lalrobiaka, the report includes names of chief minister Lal Thanhawla, ministers John Rotluangliana and PC Lalthanliana and parliamentary secretaries H Khiangte and K Rinthanga.
Legislators H Zothangliana, KS Thanga and Lalrinmawia Ralte also find mention in the complaint filed on Tuesday.
"The BJP as well as the Mizo public would like to know how these people became very rich in such a short span," Mizoram BJP unit president JV Hluna told Hindustan Times over phone.
Between 2008 and 2013, chief minister Lal Thanhawla's assets increased from Rs 2.22 crore to Rs 9.15 crore — an increase of over 411%.
"I became BJP president in 2016 and came to know these details only recently. Hence we decided to file a case with the ACB," Hluna said about the delay in the BJP demanding an investigation.
"We are not saying these MLAs are corrupt. But people should know where their wealth came from. We don't have details, but am sure between 2013 and now, their assets have increased manifold," he added.
Mizoram is going to the polls next year and the BJP is hoping to dislodge the Congress government in the Christian-majority state to extend the party's footprint in the northeast.
Lalrobiaka says there was "some misunderstanding" regarding the sharp rise of his total assets as shown in his affidavits in 2008 and 2013.
"Earlier we were not very careful in our assessment. Hence the affidavit in 2008 doesn't include details of my residence which alone is worth nearly Rs 1 crore. But in my 2013 affidavit, that detail is mentioned. Hence it shows an increase in my assets," the legislator told HT.
The BJP, however, rubbished the explanation, saying that as an elected representative Lalrobiaka shouldn't have overlooked such an important detail and mentioned all his assets clearly - both in 2008 and 2013.