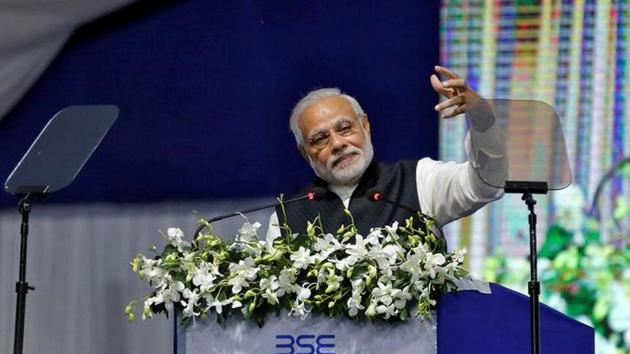 Modi and Trump have a 'warm conversation', to 'work closely' for better India-US ties
PM Narendra Modi described his talks with President Trump as "warm". Though details were awaited, an US official had described the call as a "great conversation".
UPDATED ON JAN 25, 2017 08:59 AM IST
Prime Minister Narendra Modi has invited US President Donald Trump to visit India even as the leaders have "agreed to work closely in the coming days to further strengthen" ties between their countries.
Modi and Trump held a telephonic conversation late on Tuesday, and the Indian Prime Minister described their talks as "warm". Though details were awaited, a US official described the call as a "great conversation".
On Wednesday morning, Modi tweeted:
It was earlier expected that trade in services, read H-1B visas, would figure prominently in the talks between the two leaders who head the world's largest and oldest democracies.
The fate of the temporary US visa programme for high-skilled foreign workers is India's most significant concern from the Trump administration, given Trump's reservations about it, and those of leading members of his team.
They believe the H-1B programme is being abused by US companies to outsource American jobs to temporary foreign workers, a large number of them from India, and they have been considering ways to make it harder for that to happen.
In Tuesday's conversation, Trump said the US considers India a "true friend and partner in addressing challenges around the world", according to a White House statement after the phone conversation between the two leaders.
Modi and Trump, who were speaking for the first time after Trump was sworn in as the new US President last Friday, also discussed "security in the region of South and Central Asia", the statement said.
Close