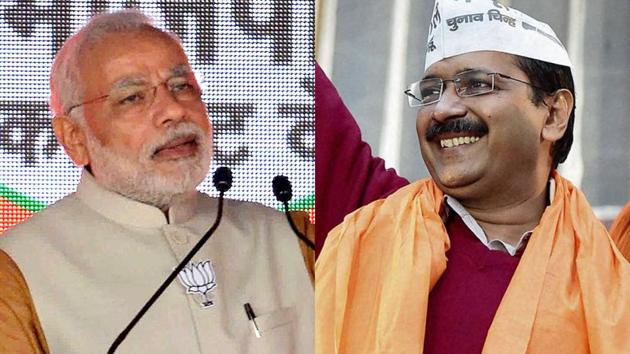 Modi sounds hollow, a subject of ridicule internationally: Arvind Kejriwal
Delhi CM Arvind Kejriwal said Prime Minister Narendra Modi now sounds hollow and people have stopped believing him.
By PTI, New Delhi
PUBLISHED ON DEC 31, 2016 10:27 PM IST
Delhi chief minister Arvind Kejriwal on Saturday termed Prime Minister Narendra Modi's address as "disappointing", while also accusing him of "cheating" people.
Kejriwal claimed that "not a single penny" of black money was recovered and there was no reduction in corruption due to demonetisation. He also hit out at the prime minister for "not offering any relief" to the people suffering due to demonetisation.
In a series of tweets, Kejriwal said, "
"Prime Minister's boring speech was heard patiently by the people in the hope that he will announce when can they withdraw their own money without restriction. In the end, they were disappointed."
Senior AAP leader Ashutosh also accused the prime minister of trying to "bribe" the people hit by the currency ban "by offering them sops" and termed his address as an "election speech".
"Modi's speech was not about demonetisation, but about election. He tried to bribe the people of India who are angry with him by giving them sops," he said.
Close