MP: Man impersonating as IPS officer rapes, dupes girl in Bhopal; arrested
Updated on Dec 12, 2017 05:19 PM IST
He befriended the girl through a matrimonial site, where her father had posted her profile.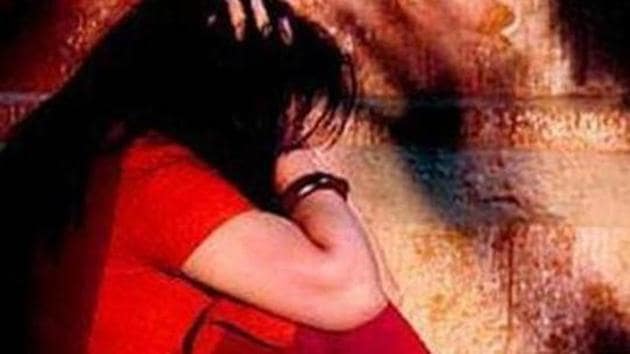 Police on Tuesday arrested an imposter, who masquerading as an under-cover CBI officer allegedly befriended a Bhopal girl and raped her repeatedly promising marriage. .
Police said the fraudster first introduced himself to the girl as a the CBI officer and then claiming to be an IPS probationer, even took Rs 2lakh from her saying he needed the money for his training in Hyderabad.
The girl's parents, however, got suspicious as they found lot of discrepancies in the man's claims and handed him over to police, who have booked him for rape, cheating and several other offences.
Police said around three months ago the accused, Sameer Anwar Khan, got in touch with the 22-year-old girl through a well-known matrimonial site, where her father had posted her profile.
Khan impersonating as the under-cover CBI officer posted in Chennai, came to Bhopal and had sexual relations with the girl.
But when the girl and her parents kept insisting that he should bring his family to meet them, he said his parents were against the marriage as he had been selected in the IPS and were looking for a better match for him.
However, to placate the girl's family, who were increasingly becoming suspicious, he made an elaborate charade of marrying her. For the purpose, he hired a room at a five-star hotel in Bhopal, got hold of a fake qazi and 'married' her in a masjid.
He even got a fake DIG rank officer's uniform and stamps and seals to prove that he was a police officer.
However, the girl and the parents were not entirely convinced and asked for documents to prove that he had indeed been selected as an IPS officer.
Realising that he was cornered, he tried to flee, but the family members nabbed him and handed him over to the police.
The girl and her parents who were traumatized by the entire chain of events and the deceit refused to talk to the media. The girl mother pleaded, "Please understand, we are not in a state to talk. Leave us alone."
SP (South) Rahul Lodha said, "Khan claims that he passed out from a private engineering college in Mumbai, but did not get any job. We are trying to find out whether he has any past criminal record."