Nation still prefers boys over girls, sex ratio in Delhi falls sharply
Updated on Sep 22, 2016 12:43 AM IST
The number of girls per 1,000 boys has fallen from 909 during 2011-13 to 906 for the 2012-14 . Delhi has slumped the figure further, from 887 to 876.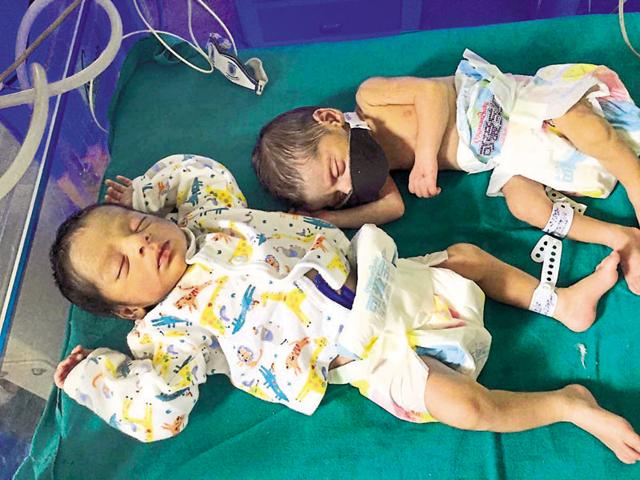 India continues to prefer boys over girls and the Capital more so.
Nationwide, the number of girls born per 1,000 boys has dropped from 909 during 2011-13 to 906 for the 2012-14 period, a government survey has found.
But, the fall is steepest in Delhi -- from 887 to 876. Uttar Pradesh is next. The findings of the sample registration system (SRS) 2014, released last week, indicate that sex selection isn't limited to the Hindi heartland but is spreading to states such as Tamil Nadu, where the number dropped to 921 from 927.
Sex ratio at birth is considered an accurate marker for girls missing at birth. Internationally, the ratio at birth is 950 or more girls born per 1,000 boys.
Noted demographer Prof PM Kulkarni said the sex ratio had been fluctuating over the last few years. "It is disappointing... We expected things to improve but perhaps there is some deterioration," he said.
Punjab and Haryana – which fared the worst in gender equality in 2001 and 2011 census reports – are still at the bottom but have shown improvement.
The figures released by SRS, one of the major sources of demographic and vital statistics in India, are a moving average of three years.
Unlike the decadal headcount, SRS reports are based on annual changes in more than 8,800 identified localities and villages.
It would be best to wait another year to see if the decline was a trend, said Kulkarni, a former Jawaharlal Nehru University professor.
Prof Mary E John at the Delhi-based Centre for Women's Development Studies agrees but says the statistics reflect what she observed during field visits and some of the census 2011 data.
There are two big takeaways from the findings.
One, the crackdown on ultrasound clinics should continue. "Sex selection, aided by these clinics, is still happening. It is as rampant as it was, in Delhi and elsewhere," she said.
Second, the government programmes aimed at correcting the sex ratio should be holistic and not a stop-gap arrangement.
She pointed to Delhi's Ladli scheme that gives money to poor families to encourage them to let a girl child be born and put through school.
But poverty is a criterion to get the aid though it is the aspirational working class that opts for sex selection.
John, researching sex ratio for 15 years, said the practice of gender selection appeared to have spread wider.
Socio-economic conditions and lack of job opportunities for women – and not just gender discrimination or patriarchy – might have contributed to fewer families welcoming a girl child, she said.
Close Story
Personalise your news feed. Follow trending topics