NCP calls BJP's performance in Karnataka elections 'unbelievable', bats for ballot boxes
NCP said that the Karnataka elections 2018 results were not in sync with the ground situation as the Congress was well-positioned in the state while the BJP's reach was 'limited'.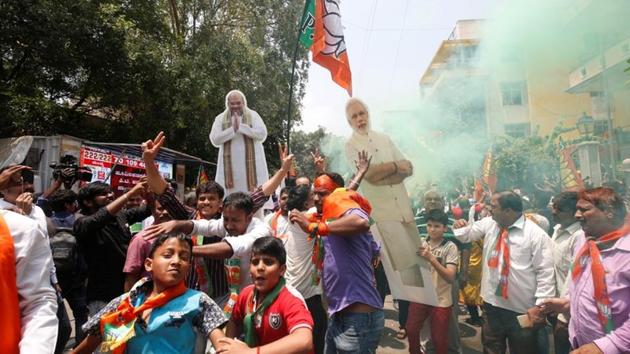 Updated on May 15, 2018 05:47 PM IST
The Nationalist Congress Party (NCP) on Tuesday expressed its distrust for electronic voting machines, stating that the BJP's performance in the Karnataka polls was "unbelievable" because the results were not in sync with the ground situation.
PTI quoted Maharashtra NCP president Jayant Patil as saying that the Congress was well-positioned in Karnataka, and the Siddaramaiah government did not face any anti-incumbency. "In this context, the BJP's victory is unbelievable. There is a difference between what was in the people's mind and the situation that has emerged," he told reporters, demanding that future polls be held through ballot boxes.
The Sharad Pawar-led party had extended support to the Congress without fielding its own candidates in the Karnataka polls.
Patil maintained that the image of the BJP and its chief ministerial candidate, BS Yeddyurappa, was "not good" due to allegations of graft. "The BJP's reach in Karnataka was limited. This result should be analysed properly," he said. "The election commission should conduct elections through ballot boxes to remove doubts. There will be a delay, but doubts will be cleared."
The Congress also expressed a similar sentiment. "I have been saying this from day 1. There is no political party in India that has not raised questions on EVMs (electronic voting machines), and even the BJP has done it in the past. Now, when all parties are doubting EVMs, then what problem does the BJP have with conducting polls through ballot?" asked party leader Mohan Prakash.
However, these doubts regarding voting machines are not echoed by every non-NDA party. "Please save this tweet for future reference. If I win, it was all my charm and hard work. If I lose, it's all down to those blasted EVMs," National Conference leader Omar Abdullah remarked in a tongue-in-cheek tweet.
(With agency inputs)
Close Story