NDA infra, curriculum may change for women's entry
Updated on Aug 19, 2021 04:51 AM IST
The SC order comes nearly three decades after women were allowed to serve in select branches as SSC officers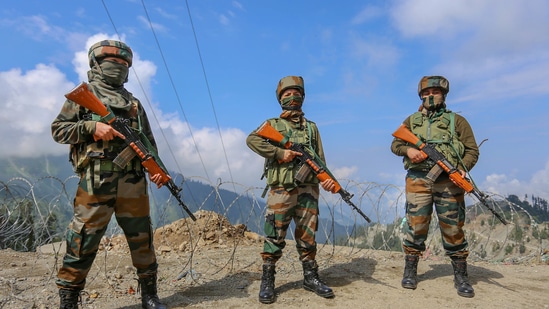 The Supreme Court's landmark interim order on Wednesday directing the government to allow women to take the next entrance exam for the National Defence Academy (NDA), thus far a male preserve, has opened the doors of the premier training institution to women, but their entry into the academy will require the creation of new infrastructure and separate physical training standards, people familiar with the matter said.
The apex court's order making women eligible to join NDA, which was formally inaugurated 66 years ago, comes almost three decades after women were allowed to serve in select branches of the three services as short-service commission (SSC) officers, and 18 months after the top court ruled that women officers who joined the Indian Army through SSC, were entitled to permanent commission and command roles.
" NDA was never meant to train women. New infrastructure will have to be created to address practical issues such as a separate squadron with segregated accommodation for women," said former navy chief Admiral Arun Prakash (retd), who served as the NDA commandant during 1997-99.
The training standards will also have to be readjusted for women, Prakash added.
Students become eligible to take the NDA and Naval Academy Examination, conducted by the Union Public Service Commission (UPSC), while they are in the 12th standard.
Those who clear the entrance exam have to face the Services Selection Board (a rigorous personality and intelligence test spread over five days); candidates accepted by SSB undergo a medical examination before UPSC releases the final merit list. After training at NDA for three years, split into six terms, cadets head for further training at different academies depending on their choice of service before being commissioned as officers.
"A new squadron will definitely be required in the initial years. After they settle down in the academy, the possibility of mixed squadrons can be explored with women being assigned segregated wings with toilets. That's how they will develop squadron spirit," said another former NDA commandant, who asked not to be named.
He said that based on biological factors, the academy would have to come up with a fresh physical curriculum for women as the same qualitative requirements for training can't apply to both men and women. "It is absolutely doable. As far as creating new infrastructure in concerned, things will also depend on how many women end up joining NDA every year."
After joining NDA, cadets are assigned to one of the 18 squadrons that form part of five battalions. Each squadron has 100 to 120 cadets from senior and junior courses training at the academy.
"I think NDA should start its preparations now to avoid teething troubles. Teams should be sent to the Officer's Training Academy in Chennai, the Air Force Academy at Dundigal and the Indian Naval Academy at Ezhimala to study their models as they have been training women for years. The proposed induction of women into NDA is a watershed in India's military history. It's important to get things right," said a senior officer who did not want to be named.
There was disappointment in some quarters about the new development. Some people HT spoke to said the armed forces should be left alone to make their own decisions.
"The armed forces are in the business of national security and can't be used as a laboratory for social experiments. Why don't they push for more representation of women in Parliament and judiciary? They are being unfair to the armed forces," a former senior commander said on the condition of anonymity.
The headcount of women in the military has increased almost three-fold over the last six years, with more avenues being opened to them at a steady pace. As of February 2021, there were 9,118 women serving in the army, navy and air force.
"It's critical to give women equal opportunities in this day and age. I believe opening the doors of NDA to women will encourage them to take up a career in the military. I also feel that the physical training standards should not be reworked for women. They are quite capable of meeting the existing standards for male cadets," said Captain Shalini Singh (retd), a former SSC officer whose husband , Major Avinash Singh Bhadauria, was posthumously awarded the Kirti Chakra in 2001.
One of the turning points for women in the military came in 2015 when IAF decided to induct them into the fighter stream. Earlier this year, the Indian Navy deployed four women officers on warships after a hiatus of almost 25 years. India's only aircraft carrier INS Vikramaditya and fleet tanker INS Shakti are the warships that have been assigned their first women crews since the late 1990s.
In May 2021, the army inducted the first batch of women into the Corps of Military Police, the first time that women joined the military in the non-officer cadre. In June 2021, two women army officers were for the first time selected to train as helicopter pilots at the force's premier Combat Army Aviation Training School at Nashik in Maharashtra.
But tanks and combat positions in infantry are still no-go zones for women.
Personalise your news feed. Follow trending topics