NDTV India ban put on hold because of government's 'liberal' ethos: Naidu
In a series of tweets, he said the NDA government has "no ill-will against anyone" and "believes in freedom of expression" unlike the "Congress which muzzled free speech in 1975 & between 2004-2014."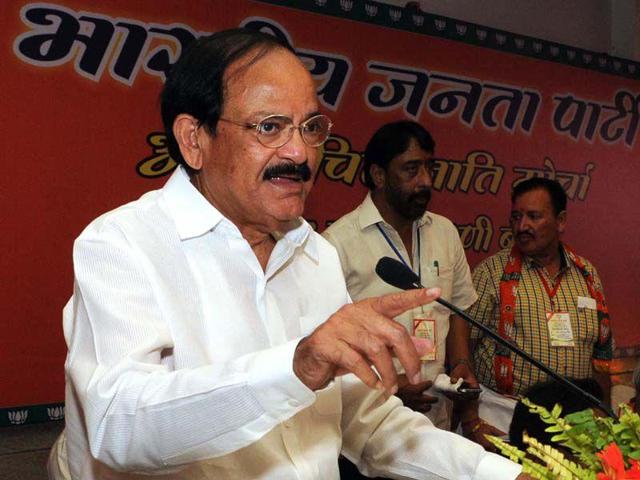 Updated on Nov 08, 2016 12:16 AM IST
The directive to NDTV India to go off air for a day over its Pathankot attack coverage was put on hold after an appeal from the channel and because it was "in sync with the government's liberal democratic ethos and principles", Information and Broadcasting Minister M Venkaiah Naidu said on Monday night.
In a series of tweets, he said the NDA government has "no ill-will against anyone" and "believes in freedom of expression" unlike the "Congress which muzzled free speech in 1975 & between 2004-2014."
Read | Won't do anything that will hurt press freedom: Naidu
The I&B ministry had on November 2 ordered that Hindi news channel NDTV India be taken off air for a day because they had allegedly violated guidelines in their coverage of the Pathankot terror attack in January.
This evening, the government decided to put the order on hold till a review is conducted.
Shortly after the government took this decision, Naidu tweeted:
The minister said the NDTV leadership 'presented an appeal to him', to which he said he will have a look and then decided that the government directive will be put on hold till the process is completed.
The minister further said that "unlike the Congress which muzzled free speech in 1975 & between 2004-2014, the NDA government believes in freedom of expression."
Close Story