No beacons, so Bengal babus will use flags designed by Mamata Banerjee
To beat the beacon ban on official vehicles, the West Bengal government has notified a new scheme which says IAS officers of state can use different types of flags on their official vehicles.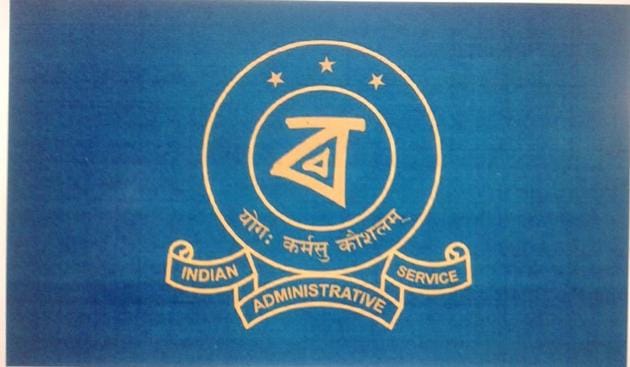 Updated on Jun 21, 2017 06:35 PM IST
Mamata Banerjee's government has notified a scheme under which IAS officers of the Bengal cadre can use different types of flags on their official vehicles to get around a ban on beacons.
What's more, the flags have been designed by no less than the chief minister herself.
And no prizes for guessing, the base colour of the flag is blue, Banerjee's favourite.
Senior state officials said ever since use of beacons was banned by the Union government, Banerjee had been thinking of some alternative to the blue lights the state had been using so that vehicles used by bureaucrats could be identified without violating rules and protocol.
"Finally, she came up with an idea and she herself conceptualised the design," said an official of the state personnel and administrative reforms department, which issued a notification in this regard on June 20.
The state transport department will be the nodal body responsible for procurement and distribution of the flags which will differ depending on the rank of IAS officers. There will be three types of flags.
Confirming the development, state transport minister, Suvendu Adhikary told HT that officials in his department are currently surveying the requirement of flags.
Read more: Beacons gone, now name plates to flaunt status on Bihar roads
"This process will be over in another couple of days, following which we will place the order with a private vendor and distribute the flags among officers based on their ranks or posts. By the end of June, all IAS officers will have these flags displayed on their vehicles," Adhikary said.
The transport department will outsource the flags and the vendor will be selected through an open tender.
According to the notification, the flags will be both "seniority- specific" as well as "post- specific." The base colour of all flags will be navy blue with the words, "Indian Administrative Service," written on them in bold. The first vernacular alphabet of the word Bengal will be stitched in the middle.
The shapes of these flags will differ according to seniority of the officers. Flags on vehicles of the chief secretary and additional chief secretaries will be rectangular in shape while those meant for secretaries or those in equivalent rank will be swallow-tailed. Officers in junior administrative grade or selection grade will get triangular flags.
The transport department will maintain a database and share it with police and National Highway Authority of India.
Close Story