No-flying fits: Five times politicians proved airlines should ground them
Updated on Sep 08, 2017 06:45 PM IST
From Ravindra Gaikwad to Pappu Yadav, five incidents where VIPs indulged in unruly behaviour.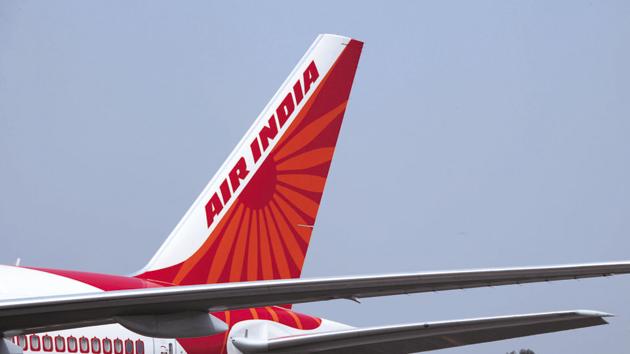 The government announced rules for a national no-fly list on Friday to deal with unruly air travellers.
The aviation ministry's rules say unruly behaviour would invite suspension from flying for at least three months, while physically abusive behavior will invite a six-month penalty. If a passenger behaves in a life-threatening manner, the ban will be two years or more.
The no-fly list rules came months after public outrage over Shiv Sena MP Ravindra Gaikwad beating up an elderly Air India employee during an argument.
Along with Gaikwad's misbehaviour that made national headlines, here are five incidents where politicians demonstrated their sense of entitlement at airports or misbehaved with airline crew:
1) On March 23, 2017, Shiv Sena MP Ravindra Gaikwad beat up a 60-year-old Air India duty manager with his sandals on a Pune-New Delhi flight, after he was "forced" to travel by economy class instead of business. He was blacklisted by Air India and five private airlines following his refusal to apologise for the incident. Gaikwad defended his behaviour in the Parliament, but expressed regret for the incident after which Air India lifted the ban.
2) In June this year, six airlines, including Indigo Airlines, Spicejet and Air India, barred TDP's Anantapur MP JC Diwakar Reddy from taking their flights after for his violent outburst at the Visakhapatnam airport. Reddy arrived late for his June 15 Indigo flight to Hyderabad and was denied a boarding pass. Security footage showed the enraged MP damaging property and allegedly abusing staff. The ban was later lifted.
This was not the first time Reddy threw a temper tantrum – a year ago, he had allegedly barged into the Air India office at Vijaywada's Gannavaram airport, damaging furniture after being denied entry to a flight upon late arrival.
3) In 2015, a YRS Congress party member and Andhra Pradesh MP slapped an Air India station master at Tirupati airport. The MP and his family arrived after boarding was closed for their flight to New Delhi, but asked the station manager to accommodate them on board. When the employee refused, the politician allegedly slapped him.
4) In 2008, Rajya Sabha MP PV Abdul Wahab ws asked to get off an Air India aircraft at Kozhikode by its pilot Captain Rajat Rana after he was allegedly late for the flight.This sparked a row , in which Wahab allegedly called the pilots 'glorified drivers' after barging into the cockpit. The Indian Commercial Pilots Association (ICPA) threatened to file a defamation suit against the lawmaker. The ICPA had also stated that global pilot organisations would be requested to blacklist Wahab from flying for endangering flight security if the government doesn't take action.
5)In another 2005 incident, an air hostess with Jet Airways alleged that Bihar leader Pappu Yadav misbehaved and threatened to beat her with slippers after she asked him not to throw leftovers in the aisle. The commotion began when Yadav dropped dessert on his bag kept near his seat and asked the air hostess to clean it up. When she refused, he allegedly threatened to hit her with his slippers. Yadav denied the allegations, calling them a plot to malign him.
Personalise your news feed. Follow trending topics