No third party can interfere in marriage of consenting adults: Supreme Court
Mar 07, 2018 11:05 PM IST
The Supreme Court said it would not recognise khap panchayats but refer to them only as an assembly of persons or as a community group.
The Centre requested the Supreme Court on Wednesday to direct the states to set up a special police unit in each district of the country to investigate complaints from couples fearing physical harm for marrying outside their caste or faith.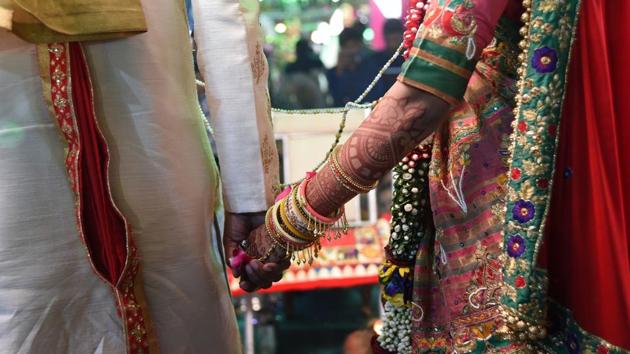 The government's appeal is part of its measures to stop the harassment, attacks and even murder of young couples over perceived damage to a family's "honour" that can involve eloping or officially registering their marriage against their relatives' wishes.
"Police must protect the couple under fear of physical annihilation by housing them in protection home or by any other means as they may deem fit," the government suggested.
In response, a bench led by Chief Justice Dipak Misra reaffirmed the top court's views that "when two consenting adults get married irrespective of their background, no relative or third person can oppose or interfere with violence or threat to their life".
The government informed that it will enact a law to make "honour" crimes a cognizable offence. A draft bill is expected after all states give their suggestions, which is necessary because law and order is a state subject. So far 23 states have responded, while comments from six are awaited.
Until then, police in states can initiate action under relevant sections of the Indian Penal Code (IPC).
The Centre asked the top court to direct states that every murder for family honour should be registered by an officer not below the rank of deputy superintendent of police. Action should be initiated against officers failing to ensure safety to a couple fearing an attack.
Additional solicitor general Pinky Anand, appearing for the Centre, suggested that couples fearing for their lives should inform the marriage officer at the time of registration of their marriages.
The bench said it will pass a detailed judgment on a plea filed by Shakti Vahini, an NGO, which moved the court in 2010 seeking protection of couples from controversial diktats of "khap panchayats".
Khaps are caste or community groups in villages that at times become quasi-judicial bodies and pronounce punishments based on customs and traditions, which often lead to honour crimes.
Lawyers appearing for khap panchayats said their clients encourage inter-caste and inter-faith marriages, but are against any relationship among close blood relatives of Hindus.