Bihar board fails Class 10 student, passes her after court finds mistake
Updated on Oct 21, 2017 09:27 PM IST
The girl's marks were revised – from 9 to 80 out of 100 in Sanskrit and from 29 to 61 out of 80 in the science theory paper, after re-evaluation, following a reversal of BSEB's stand that the initial marking was correct.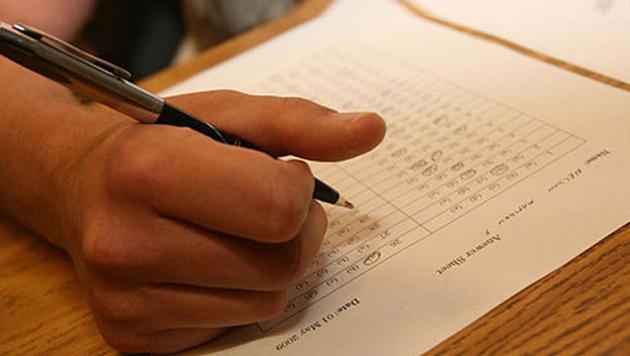 A student in Bihar failed in two subjects in the Class 10 final examination this year but she challenged the result in court, got her answer-script rechecked and came out with flying colours.
Investigation revealed the teenager's answer-scripts were mixed up with someone else's papers, leading to her poor marks — nine out of 100 in Sanskrit and 29 from a total of 80 in the science theory exam.
The Bihar School Examination Board (BSEB) admitted its mistake, pulled out her original papers and revised the marks — 80 in Sanskrit and 61 in the theory exam for science.
But not before insisting umpteenth times that the initial marks given to Priyanka Singh of Saharsa were correct and nothing was found wrong during scrutiny of her answer-scripts.
The revised outcome after a long battle in the Patna high court came late for her as enrollments in most institutions for the higher secondary course are over by now.
The court asked the board to pay a Rs5-lakh penalty to Priyanka for the goof-up that could have gone unnoticed without her perseverance.
Priyanka was confident and sought the court's intervention for reevaluation of marks after she failed to clear the examination, much like the nearly 50% candidates this year.
The board's unyielding stand kept dragging the case to eight hearings, until the court warned of an inquiry. The court doubted the candidate too at one point and asked her to pay Rs 40,000 as security deposit, which she would forfeit if proved wrong.
The tide turned when Priyanka saw the answer-scripts that the board said was hers. She said it wasn't her handwriting. The court too checked her claim and found it to be true.
The plucky teenager got her due but there could be hundreds of students who got a raw deal because of the board's carelessness.
The court sensed as much. "I further direct that the board shall not destroy answer-sheets of annual secondary examination, 2017, till specific order is passed by the court in this regard," said a bench of Justice Chakradhari Sharan Singh.