'Peacocks don't have sex': Raj HC ex-judge says reference in religious texts
Updated on Jun 01, 2017 10:10 PM IST
The former Rajasthan high court judge, who retired on Wednesday, wants cow to be the national animal and life imprisonment for its slaughter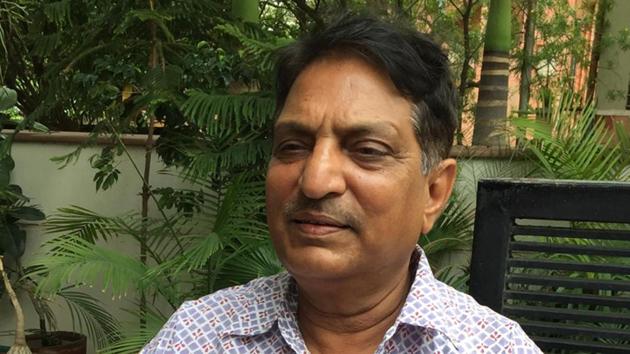 A former Rajasthan high court judge who made national headlines for saying peacocks didn't have sex told HT on Thursday that his theory didn't need scientific evidence as it was backed by religious texts.
In an exclusive interview to HT at his Jaipur residence, former HC judge Mahesh Chandra Sharma said peacocks were mentioned in all Hindu texts respectfully as being celibate creatures.
"There's a reference in Bhagwat Purana about peacocks not having sex."
Sharma became a national talking point on Wednesday when he told reporters that peacocks were celebrated in Hinduism because they procreated by swallowing tears, and not sex.
He was commenting after a judgment where he asked the government to declare the cow India's national animal and extolled the virtues of cow urine.
He was hearing the case – pertaining to several deaths at a government-run cow shelter – since 2011.
Sharma – who retired from the HC on Wednesday – said that he had mentioned his widely ridiculed peacock theory in a judgment last year, a copy of which is with HT.
"The main characteristic of the peacock is his celibacy. The peahen gets pregnant by swallowing the tears of the peacock. The feather of this sacred bird is adorned by Lord Krishna. The culling of such a bird is a matter of national concern," the judgement, dated January 11, 2016, reads.
Sharma had rejected bail of a 17-year-old boy charged with poisoning wheat and maize seeds which led to death of 12 peacocks in Bundi's Keshupura village.
Wednesday's judgement had come amid increasingly shrill rhetoric around cow protection that has already claimed several lives, including that of a Muslim dairy farmer in Rajasthan two months ago.
But Sharma dismissed criticism of his decision and said he had merely suggested, not ordered, that the cow be declared a national animal. "You don't connect this with anything political, connect it with cows only."
Does he plan to join politics? Sharma rejected any speculation and said his only ambition was "religious". Bhagwan ki pooja path karenge (I will devote my time to worshipping gods.)