People now say there is contractor raj or company raj, not our raj: Activist Aruna Roy
Civil servant-turned-rights activist Aruna Roy says now we have propaganda, jargon, tweets and Mann Ki Baat. But Mann Ki Baat is one person telling us his mann ki baat. There are 1.2 billion mann ki baats in India, and they need to be heard.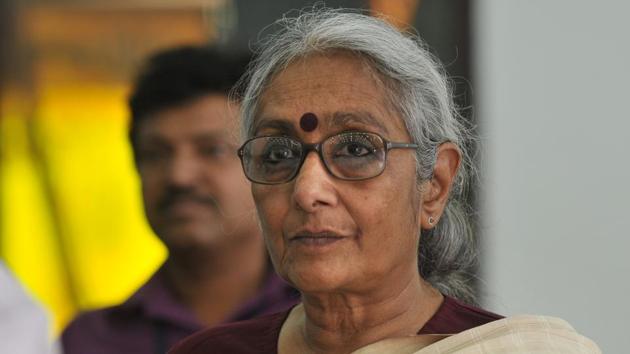 Updated on Jun 24, 2017 07:29 AM IST
Aruna Roy, a civil servant-turned-rights activist who spearheaded the movements that led to RTI and right to work legislations, has accused the Narendra Modi government of muzzling dissent, pandering to multinational companies, sidelining the minorities and trying to defang the country's transparency law.
Excerpts from her interview:
There are reports of RTI applications to government offices being turned down, information commissioner positions lying vacant for prolonged periods, and RTI activists such as Nikhil Dey being targeted. How do you view these incidents?
We want a working information commission that is staffed. We want a commission that works for the Act and not the government; for transparency and not secrecy; and does not function under political pressure. All governments have delayed appointment of commissioners. In addition, the kind of commissioners being appointed is also questionable. They get people from departments like intelligence bureau and police, who are used to seeing people as enemies of the state. We need people with an open mindset.
Your views on this government?
There were a lot of platforms created in the last 20 years for people-government interactions. We can't make do with just tweets. You can tweet about one issue, with one opinion, but when you are talking to people, you need to have platforms where you can sit as equals and talk about legislation and policies. Look at UID or demonetisation. The government did not even consult its own ministries, its own Parliament, its own cabinet. What does that tell us? That it's afraid of debate and dissent. We now have propaganda, jargon, tweets and Mann Ki Baat. But Mann Ki Baat is one person telling us his mann ki baat. There are 1.2 billion mann ki baats in India. They need to be heard.
Do you see any semblance between these times and the Emergency years?
There are two kinds of emergencies. The first one was a constitutional emergency, so everybody knew there was an emergency and people were jailed. Today, we have another kind of emergency in which constitutional rights are being suspended. What are the indications of an emergency? People are afraid to express themselves, which is the same today. They are scared of doing anything because they are beaten up... The inequality prevalent today is, in one sense, as bad as the Emergency.
Do you see the same discontent among the people today?
It's rising. When you have a blatant imposition of something, it's apparent to the people. But when it's insidious, it takes longer. I think the poor have understood that this government is not theirs. At many places, I now hear people say that this is contractor raj or company raj, but not our raj. They also understand that all this mob justice and vigilantism is a failure of governance. Minorities now have their backs to the wall.
As someone who has seen nearly a dozen prime ministers, how do you rate Narendra Modi?
Popularity can't be gauged by the number of votes you get, and ethics can't be gauged by the growth you bring in. Ethics is a much larger issue, and I don't think anybody can stake claim to being another Gandhi, or another Nehru, or another Maulana Azad. I think one has to view the performance of a Prime Minister from a certain perspective, and for that I would quote Mahatma Gandhi's famous words about the last man in the country being happy. A person is a good ruler if the last person in the country — and that should mean the minorities — is happy. Today, both the minorities and the poor are unhappy. Besides, there are agitations by a plethora of people.
Close Story