PIL filed against Kamal Haasan for alleged derogatory remarks on Mahabharata
Updated on Mar 21, 2017 05:12 PM IST
Members of Hindu Makkal Katchi filed a Public Interest Litigation in Tamil Nadu against Kamal Haasan for his alleged derogatory remarks on Mahabharata in an interview to a Tamil channel.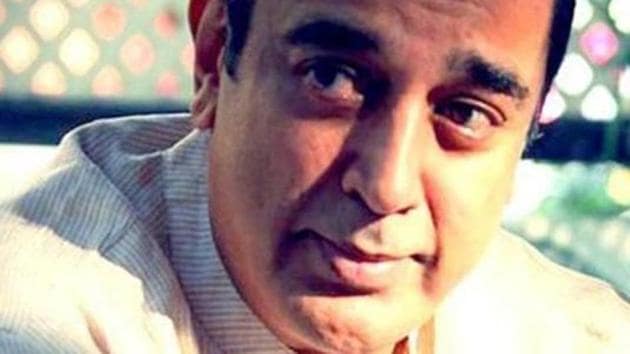 Hindu Munani Katchi, a right wing fringe group, took serious objection to the remarks of Kamal Haasan that Indians were giving lot of respect to a book (Mahabharat) that highlighted the fact that a woman was pawned away in gambling.
The actor's words in an interview to a private channel on March 12 sparked off intense reaction with the Hindu Munani Katchi lodging a complaint against him with the Chennai city police commissioner. The complaint was filed on March 15.
However, on Tuesday, a Tirunelveli resident, Adhinatha Sundaram of the HMK, filed a PIL against Kamal Haasan for insulting Mahabharat and its principal characters, whom the people of India hold in high esteem. The case is likely to be taken up shortly.
The PIL has been filed against the actor for hurting Hindu sentiments. "In Mahabharata, Panchali was used a pawn while the men gambled. She was used as a collateral. And India is a country that respects and honours a book that revolves around men using a woman to gamble away as if she was a mere object," Kamal Haasan said.
HMK president Arjun Sampath told Hindustan Times that "Kamal Haasan has been repeatedly taking an anti-Hindu stand and it has increased during the recent times. He has needlessly criticised Mahabharat, which is a revered epic of the Hindus along with Ramayana. Can he dare to talk in an insulting manner about Islam or Christianity and Bible and Quran?"
"There will be a massive campaign against Kamal Haasan if he does not apologize and withdraw his comments. Actually he has been a serial offender and we demand action be taken against him," Arjun Sampath said.
"The actor, who is a Brahmin by birth, is totally anti-Brahmin, anti-Hindu and anti-anything that is good for Tamil Nadu and India," the HMK president said indicating the intensity with which the organization views his comments.
"During the Viswaroopam controversy, Kamal Haasan capitulated before the Muslim organisations but when it comes to us, he takes a different line," the HMK leader said and dismissed Kamal Haasan's gambling jibe and asserted that Mahabharat was a book on the worship of patriotism.
"Kamal Haasan is always trying to incite communal trouble with his remarks and even his previous films portrayed scenes and songs that reeked of anti-Brahminism and anti-Hinduism," the HMK president said.
Incidentally, Kamal Haasan of late has been wading into controversies, whether it was support for Jallikattu or AIADMK internal politics and the factional war in the party that led to Sasikala's elevation in party. He took to Twitter to post strong messages about his choice of chief minister. His remarks on the political situation in the state after Jayalalithaa's death were not taken kindly by chief minister Edapaddi Palaniswami.
Personalise your news feed. Follow trending topics