PM Modi says opposition bid to form mahagathbandhan is 'political adventurism'
"Incongruent groups" only focus is to oppose and attack him, Prime Minister says in interview to Hindustan Times.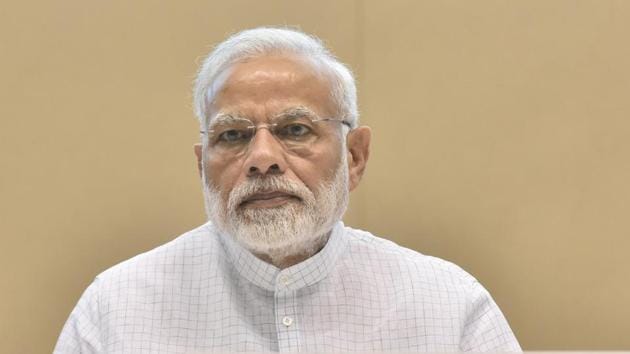 Updated on Aug 12, 2018 02:04 PM IST
The attempt of Opposition parties to form a "Mahagathbandhan" (grand alliance) against the government for the 2019 Lok Sabha elections is "political adventurism" that's bound to fail, Prime Minister Narendra Modi has said in an interview to Hindustan Times.
"These groups that are being formed, Mahagathbandhan, or whatever they may call it, cannot create a gathbandhan of the electorate. Indian electorate has always kept the national interest paramount and I have a faith that it will not compromise its vote for such incongruent groups whose only focus is, as you say, 'anyone but Modi'," the Prime Minister said in the email interview.
His comments come after Opposition parties failed to get their act together in election for the Rajya Sabha deputy chairman's post and the candidate of the ruling National Democratic Alliance won easily on Thursday.
"A non-ideological alliance of desperate and disparate groups is not a 'Mahagathbandhan' but political adventurism. It is a failed idea which never succeeded in past. History tells us that such adventurism failed in the past and will never succeed in the future. The people want a strong and a decisive government that is sensitive to their interests and gives them results," he said.
"The political pundits as we all know, proved themselves completely wrong in 2014. Once again, we and the people of this country will prove them wrong. These groups and mahagathbandhans have no development, no growth, no bright, stable future to offer to this country. Their limited vision of getting together to remove Modi is what will expose them to the discerning public. It is what will spell their doom."
Opposition parties have in recent months tried to pin down the government on a range of issues but their effort to form an alliance for the elections has been hampered because ideological differences and leadership. A no-trust motion they moved against the government on July 20 was soundly defeated in the Lok Sabha.
Close Story