Question hour turned into zero hour during Haryana assembly session
Sep 11, 2018 03:02 PM IST
The question hour turned into an argumentative zero-hour as Haryana sports minister Anil Vij started speaking as soon as the House finished offering condolences to the martyrs.
It was supposed to be the question hour but was turned into an argumentative zero-hour on the second day of the assembly session of the Haryana Vidhan Sabha. And the person responsible for leading the digression was Haryana Sports minister Anil Vij.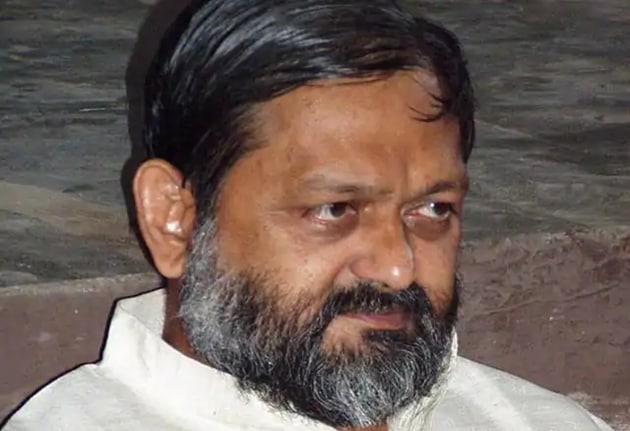 The sports minister who was too eager to corner glory for the superb performance of Haryana athletes in the 18th Asian Games started speaking as soon as the House finished offering condolences to the martyrs. Despite question hour being scheduled as the foremost business of the day, the Speaker, Kanwar Pal did not intervene to stop Vij.
Much to everyone's astonishment, the sports minister started listing out the names of the Haryana athletes who won laurels at the Asian Games and patted the BJP government's sports policy. His discourse soon got derailed as INLD MLA from Ferozepur Jhirka, Naseem Ahmed cut him short with a critical remark. Vij told Ahmed not to speak if he did not have the correct information. Congress MLA, Karan Dalal then veered the discussion to a different topic when he alleged that MLAs were being obstructed from entering the House by the Chandigarh Police. "This is unprecedented,'' an upset looking Dalal said.
The arguments and counter arguments between the treasury and opposition benches flowed unrestricted for about 20 minutes before the Speaker allowed the first question to be answered.
What is zero hour?
An Upper House publication, Rajya Sabha at Work says that zero hour may be defined as the interregnum between the end of question hour and the beginning of the regular listed business in the House. Although euphemistically called zero hour, it may not last for an hour; it may last for some time which may be half-an-hour or more or less. Sometimes, it may also occupy full one hour or may even extend beyond an hour, depending on the number of matters which members may like to raise and the gravity and importance of such matters. It is also not necessary that there would be a zero hour every day during the session.
The Rajya sabha publication says that the emergence of zero hour can be traced to early sixties when many issues of great public importance and urgency began to be raised by members immediately after the question hour, sometimes with prior permission of the chairman or some other times without such permission.
When asked about the deviation, Leader of Opposition, Abhay Singh Chautala said the departure from the parliamentary practice should not have been done. "I later told the Speaker that I have a feeling that the treasury benches are going to commit a howler as they were quite unaware of parliamentary procedures and practices,'' Chautala said.