Ahmed Patel after Rajya Sabha poll win: 'Results exposed BJP's political terror'
Agencies, New Delhi |
Agencies
Aug 09, 2017 12:08 PM IST
Congress leader Ahmed Patel said all MLAs who backed him voted for an inclusive India.
Congress leader Ahmed Patel on Wednesday said his re-election to the Rajya Sabha from Gujarat exposed the ruling BJP's "personal vendetta and political terror".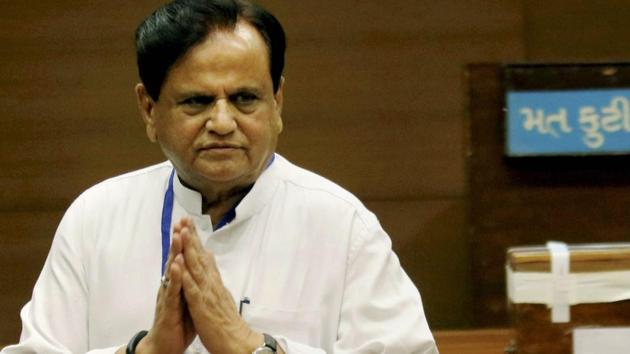 In a series of tweets after the results of the acrimonious polls were announced well past midnight, Patel said legislators who backed him "voted for an inclusive India".
The results were announced after the Election Commission cancelled the votes of two Congress MLAs, in the last twist to the fortnight-long poll drama.
Patel's re-election is being seen as a major victory for the Congress, which was besieged by back-to-back resignations from six of its lawmakers and forced to herd its flock to a resort near Bengaluru. The party had accused the ruling BJP of bribing and intimidating its MLAs to defect.
"This is not just my victory. It is a defeat of the most blatant use of money power, muscle power and abuse of state machinery," Patel tweeted.
"BJP stands exposed of personal vendetta and political terror. People of Gujarat will give them a befitting reply in this year's election," he said in another tweet.
Patel, the political secretary to Congress president Sonia Gandhi, also thanked "each and every MLA who voted for me despite unprecedented intimidation and pressure from BJP".
Besides Patel, BJP president Amit Shah and Union minister Smriti Irani were also elected to the Upper House of Parliament.
While Shah will enter Parliament as a member for the first time, Irani will return for a second term.
The Congress also launched a scathing attack on the BJP.
"It is not a victory of Congress party alone or of our senior leader Ahmed Patel. It is a victory of truth.It is a defeat of forces which wanted to misuse muscle and money power. It is an eye opener for BJP," party leader Randeep Surjewala said.
Party MP Renuka Chowdhury said the BJP did their best to ruin the democracy but failed.
"They (BJP) did their best to ruin the democratic practices, finally democracy won. Ahmed Patel won with the blessing of the people."