S-400 missile deal with Russia to go ahead despite US sanctions: Defence minister
Jul 13, 2018 10:47 PM IST
Defence minister Nirmala Sitharaman said the CAATSA was an American law and not a UN law, and India has conveyed its position on the issue to the US.
Defence minister Nirmala Sitharaman on Friday said that the deal for S-400 Triumf air defence missile systems with Russia was "at an almost conclusive stage" and the US sanctions legislation won't affect it, brushing aside Washington's concerns about the Rs 39,000-crore purchase.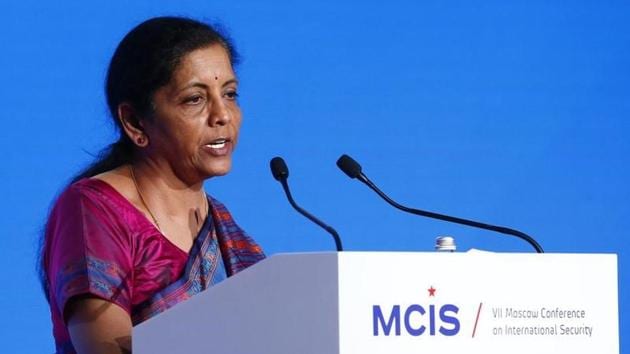 "We have explained to the US that we have had a continuous relationship with Russia for defence preparedness for decades…Also CAATSA is a US legislation and not a United Nations one," Sitharaman said in an interaction with reporters in South Block.
The US passed the Countering America's Adversaries through Sanctions Act earlier this year.
As New Delhi finds itself doing a balancing act between the US and Russia, the minister said issues related to CAATSA could be on the agenda of the upcoming 2+2 dialogue between the defence and foreign ministers of India and the US in early September.
"S-400 negotiations have happened over the years. Of course, it has reached a conclusive stage now," said Sitharaman, adding that the project was likely to be executed in two and a half years to four years.
India has taken a firm stand on the S-400 purchase, despite the US flagging concerns about the deal complicating interoperability between Indian and American forces.
India and Russia are likely to hammer out the deal for five S-400 systems in October when Prime Minister Narendra Modi and President Vlamidir Putin meet in New Delhi for an annual summit. The S-400 is capable of destroying jets, missiles and unmanned aerial vehicles at a range of 400km.
As reported by HT on July 6, army chief General Bipin Rawat said it was critical for India to find ways to bypass US sanctions against Russia, given that Russian-origin weaponry is in widespread use in the Indian military.
Russia accounted for 62% of India's arms imports during 2013–17, according to report released by Stockholm International Peace Research Institute (SIPRI) in March.
Responding to a query on a key defence agreement that US wants to ink with India, Sitharaman indicated that the Communications Compatibility and Security Agreement (Comcasa) was unlikely to be signed during the 2+2 talks as both sides have not reached "final positions."
Its signing would facilitate the release of communication security services and equipment to India, paving the way for sharing military information and data.