Allow people with genuine reasons to deposit banned notes: SC to govt
Updated on Jul 05, 2017 12:13 AM IST
The Supreme Court's is hearing petitions challenging the government's notification that disallowed citizens from depositing old notes.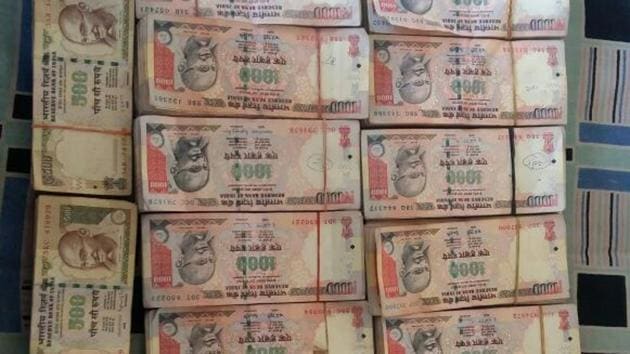 Hidnustan Times, New Delhi |
Bhadra Sinha & Mahua Venkatesh
If you still have some banned 500-and 1,000-rupee banknotes left you might get one last chance to exchange them.
The Supreme Court asked the Reserve Bank of India (RBI) on Tuesday to come up with a policy to offer a window to people who could not deposit their demonetised notes for legitimate reasons before last year's December 30 deadline.
"What if someone is terminally ill and could not deposit the money. If someone has a genuine reason, you cannot deny him the opportunity to deposit the money. You cannot be allowed to deprive a person of his money," a bench headed by Chief Justice JS Khehar told solicitor general Ranjit Kumar.
"Don't force us to pass a three-line order and quash your notification," it warned.
The court is hearing petitions challenging the notification that disallowed people to deposit the scrapped money after December. The solicitor general took two weeks to file the government's response.
"You cannot take away someone's property. If it's my money and I can establish that, then you cannot deprive me of my property," Khehar said.
The government recalled 500- and 1,000-rupee notes last November, wiping out 86% of the money in circulation in a cash-driven economy.
In his speech announcing the demonetisation exercise, Prime Minister Narendra Modi said people facing genuine difficulty in exchanging old notes would get a chance to deposit them till March 31.
Several cases of people finding stashed banned notes have surfaced since the RBI deadline ended. That includes two orphans in Madhya Pradesh who sought Modi's help in exchanging Rs 96,500 they found at home.
"We are hearing only genuine cases where we are satisfied that the deposit could have been made but cannot be done because there is no window," the Chief Justice said.
"There can be a situation where a person has lost his or her money for no fault. Suppose a person was in jail during the period ... We want to know as to why you chose to bar such persons?"
The Centre informed the court in the previous hearing that it took a "conscious decision" not to extend the period. But the bench said Modi's speech gave hope to those who missed the deadline.
For their part, RBI officials put the responsibility on the government to take a call on offering another window for depositing defunct notes.
The federal bank was flooded with queries and requests from people to give them another opportunity.
Government sources said the court ruling will be studied before taking a decision.
Last month, banks and post offices that did not manage to deposit old notes were given a month-long gateway to exchange the money in RBI offices, provided they could give valid reasons.
"The government will have to possibly offer a window even to the citizens," said a government official, who did not wish to be named. "However, no decision on this has been taken yet."
Besides asking for a foolproof reason, the government could set the amount that could be exchanged.
The State Bank of India's chief economic adviser, Soumya Kanti Ghosh, backed the call for another chance to deposit the defunct cash. "Many people may not have been able to deposit the old notes on time for various reasons."
Personalise your news feed. Follow trending topics